Amazing photo gallery includes the girlfriends of Cristiano Ronaldo and Lionel Messi, as well as glamour model Alice Goodwin and a host of Premier League stunners.
SEE ALSO:
WAGs In Football Shirts: 15 Hot Wives & Girlfriends In Arsenal, Liverpool, Chelsea & Man United Jerseys.
(Images) Tim Cahill's Niece Is Samoa's Hottest Woman!
Ten Famous Arsenal Fans You Wouldn't Guess Were Gooners: Including Osama Bin Laden & Two Ex Spurs Managers.
40. Dani Lawrence – Fiancee of Liverpool's Brad Jones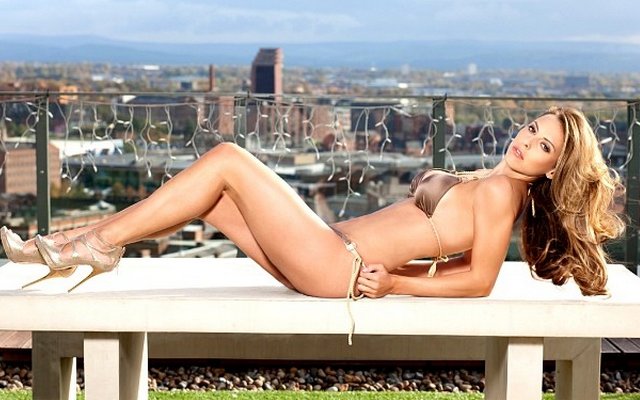 39. Yolanthe Cabau – Wife of Galatasaray's Wesley Sneijder