Real preparing for life without £85m signing.
Real Madrid could reportedly be ready to sell their £85m record signing to Manchester United either in January or next summer, with reports that manager Carlo Ancelotti is unhappy with the Welshman's current contribution to the team.
SEE ALSO:
Bale Man United – £90m enough to land Welshman
Sterling Chelsea – Reds star a target for Blues
(Hot WAG Gallery) Best pictures of Cristiano Ronaldo girlfriend Irina Shayk.
Bale only joined Real from Tottenham Hotspur last summer, becoming the most expensive player of all time, and although he had a good first season at the Bernabeu, he no longer seems to fit into Ancelotti's tactical setup.
Although the 25-year-old may not be the ideal player for the Spanish giants at the moment, there's no question that a player of his quality will need replacing, and it seems as though president F;orentino Perez already has his eye on some big names to come in in that position, with these three world class stars emerging as targets for the club according to various recent reports:
3) Eden Hazard (Chelsea)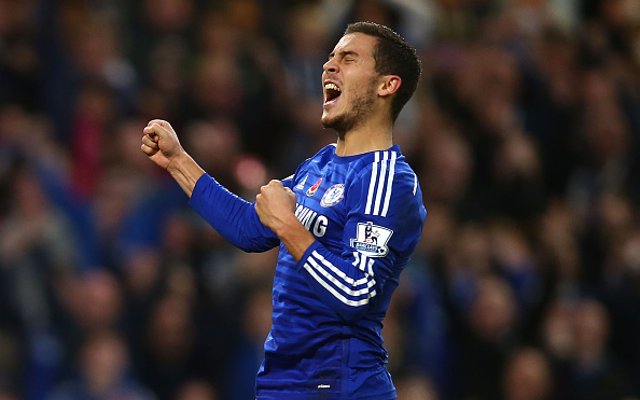 According to recent claims from the Daily Express, Chelsea star Eden Hazard could be Real Madrid's top target to replace Bale if he does leave for Old Trafford. The Belgian international is no doubt a world class player, but the Blues are unlikely to let him to without a fight after his fine performances since moving to Stamford Bridge.