Serena, as you have never seen her before.
As the tennis season is now over, Serena Williams is in holiday mode.
The world number one did a spot of sunbathing this week and she decided to take a picture of herself in a bikini.
Serena's selfie, which you can enjoy below, left little to the imagination and it sent her Instagram followers into overdrive.
SEE ALSO:
Top 40 Hottest Female Tennis Players In The World 2014.
(Images) Designer Venus Williams Models Dresses.
(Images) Serena Williams Freaks Out As Basketball Comes Too Close During New York Knicks Defeat To Washington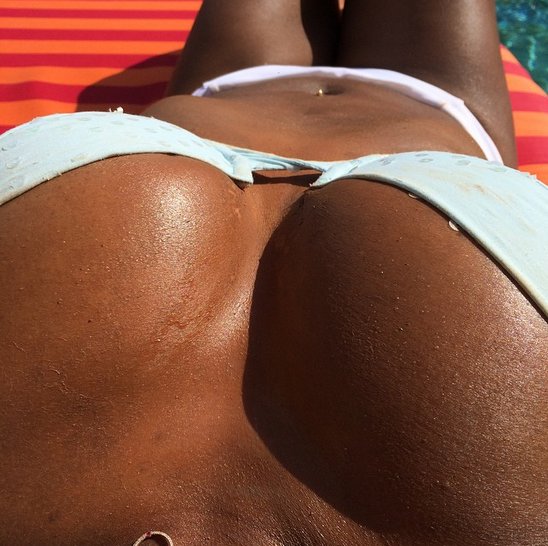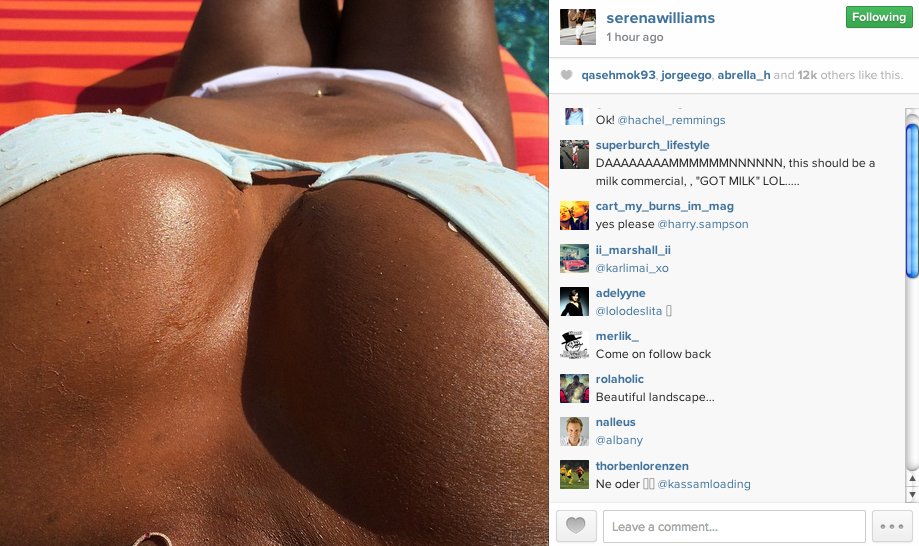 SEE MORE: Besties For Life! Venus & Fasionably Late Serena Williams Cut Ribbon At $18m Renovated Southeast Tennis Center.