Did the referee miss a second vital Chelsea handball in the Liverpool Chelsea game?
Gary Cahill's handball, as seen in the clip below, was the one that caught most people's attention from the Liverpool vs Chelsea encounter. You can decide for yourself whether or not he his arm was far enough away from his body to make it legitimate.
That incident took place in the dying moments of the game, with Chelsea leading 2-1 having come from behind. But some people have spotted another handball, which came as Chelsea scored their first goal.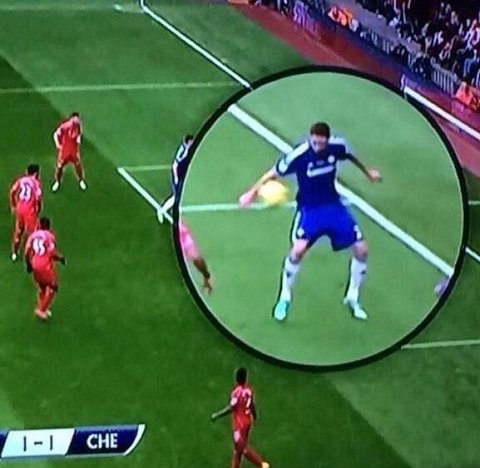 Maybe the still image makes it look worse than it is, but it certainly appears that the ball hit Nemanja Matic's arm before he drew a fine save from Simon Mignolet. Gary Cahill hit the rebound, which was adjudged to have crossed the line by the Premier League's "goal decision review" system.
SEE MORE:
Twitter Reacts To Chelsea's Win
Chelsea Fans Interrupt TV Broadcast With Zola Serenade
(Image) Liverpool's dreadful season summed up in one photo!