Arsenal & Liverpool chasing the same players this winter.
Liverpool and Arsenal may be in regular competition on the pitch as one of English football's great long-standing rivalries, but these days they are also in direct competition off it as well, with both clubs looking like chasing many of the same players as the January transfer window approaches.
SEE ALSO:
Live Real Madrid v Rayo Vallecano Streaming & La Liga Match Preview
Live Rugby Streaming: Ireland v South Africa Match Preview
Football Manager free agents 2015
Neither side has made the best of starts to the new season, with a top four finish and Champions League qualification realistically the best either team can hope for as Chelsea look like running away with the title already, but both Arsene Wenger and Brendan Rodgers will want to ensure they can land the best players possible to improve their fortunes on the pitch.
According to various recent reports, any of these ten players could be making their way either to the Emirates Stadium or Anfield this winter, with mostly midfielders and strikers on the agenda for both clubs if these rumours are to be believed…
10) Xherdan Shaqiri (Bayern Munich)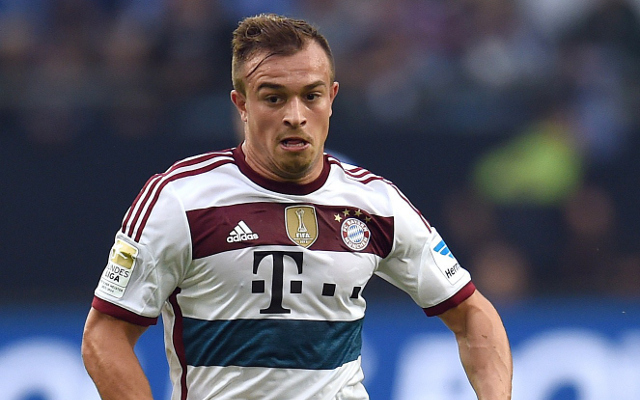 A player not getting enough first-team football at the moment, Xherdan Shaqiri looks likely to leave Bayern Munich this January and is one player said to be attracting strong interest from both Arsenal and Liverpool among other clubs.