Man United and England defender perhaps drank a bit too much last night?
Some fans might argue that centre-back Chris Smalling defended like a drunk during Manchester United's 1-0 defeat at Manchester City last weekend.
Smalling, who was sent off in the first half of that defeat, was, of course, not drunk at the Etihad Stadium.
However, the 24-year-old looked absolutely smashed last night, as he partied with his United teammates, following their 1-0 win over Crystal Palace.
SEE MORE: (Image) Manchester United Stars & Hot WAGs Take Over Nightclub To Celebrate Rare Premier League Win.
The women sat closest to Smalling is his girlfriend Sam Cooke. The lady on the other side of the sofa is Georgina Dorsett – Tom Cleverley's partner.
Image courtesy of the Daily Mail.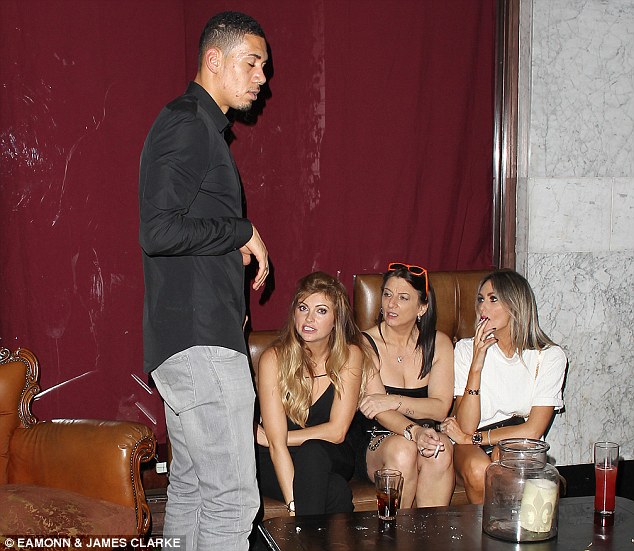 SEE ALSO:
Instagram WAGs: 29 Stunners You Must Follow.
Liverpool Vs Chelsea Celebrity Fan Battle: Justin Bieber Helps Blues Edge It.
(Image) Dirty Chelsea: Blues Leave Liverpool Dressing Room In Horrible Mess.