Coca Cola launched a strange new beverage earlier this year.
'Coke Life' comes in green cans and contains a third fewer calories than standard red label Coke.
I'd never tried it and never even thought about it, to be honest.
However, having just seen Leticia Sahagun, the wife of Manchester United and Real Madrid striker Javier Hernandez, promoting it, I'm feeling awful thirsty.
The power of advertising…
SEE ALSO:
Instagram WAGs: 29 Stunners You Must Follow.
Liverpool Vs Chelsea Celebrity Fan Battle: Justin Bieber Helps Blues Edge It.
Ten Shocking Photos Of Drunk Footballers, Including Chelsea Captain & Cristiano Ronaldo, Plus Ex Arsenal, Liverpool & Tottenham Boozers.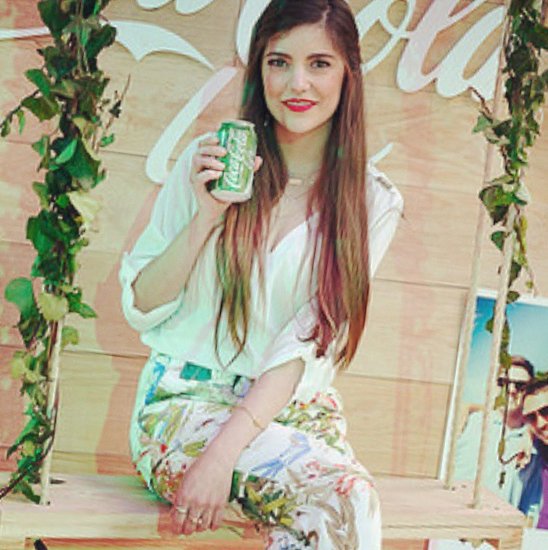 SEE MORE:
World's Top 50 Hottest Sportswomen.
Top 100 Sexiest Football WAGs In The World 2014.
(Image) Sunbathing Serena Williams Shows Off Full Figure In Cleavage Selfie.