Tennis babes Serena Williams and Caroline Wozniacki show off some flesh…
There was plenty on show yesterday as stripped down tennis stars Serena Williams and Caroline Wozniacki posed with their coaches. There was certainly plenty of praise for the former, whose Instagram post earned over 16k likes and more than a few provocative comments.
SEE MORE:
Hottest TV presenters: Most beautiful sports show hosts in the world!
World's Top 50 Hottest Sportswomen
Top 40 hottest female tennis players in the world 2014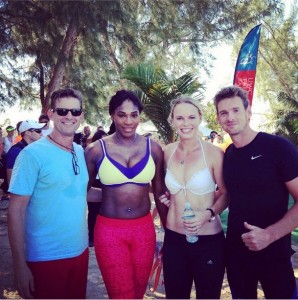 SEE ALSO: Ten Shocking Photos Of Drunk Footballers, Including Chelsea Captain & Cristiano Ronaldo, Plus Ex Arsenal, Liverpool & Tottenham Boozers.