Swansea City, Newcastle United, Hull City, Sunderland, West Ham United, Manchester City, Manchester United and Tottenham Hotspur also represented.
WWE superstar Sheamus visited Anfield recently.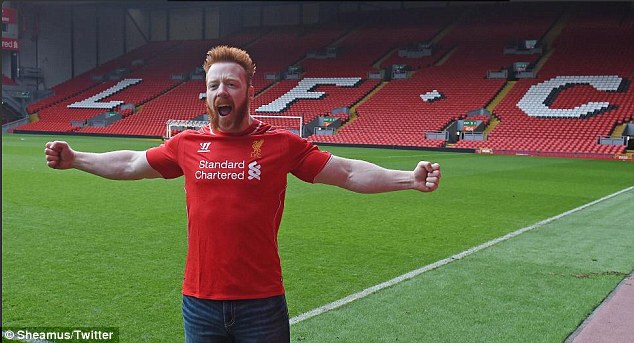 During his trip to Liverpool's historic home, he told reporters that he reckoned Martin Skrtel and Raheem Sterling may have what it takes to make it in the theatrical world of wrestling entertainment.
Sorry Sheamus, we disagree. Here are the 10 men we would tip to successfully make the transition from the Premier League pitch to the WWE ring…
SEE ALSO:
Instagram WAGs: 29 Stunners You Must Follow.
Ten Shocking Photos Of Drunk Footballers, Including Chelsea Captain & Cristiano Ronaldo, Plus Ex Arsenal, Liverpool & Tottenham Boozers.

10. Swansea City midfielder Leon Britton
The fiery little one