What are the five funniest Nicklas Bendtner stories from the long list of classic tales?
Like Mario Balotelli, Nicklas Bendtner is one of those players who seem to be surrounded by funny stories. It's often hard to know which are true, which have been exagerrated and which have no basis in fact at all.
Here are the five funniest probably true Bendtner stories…
SEE MORE:
Net Spend Per Premier League Point Since 2008
Carlo Ancelotti Admits Sami Khedira Will Leave
Robin Van Persie Destroys Mario Balotelli On Twitter!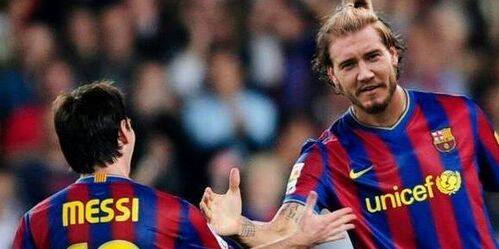 5) Serious Self-Belief
Towards the end of his time at Arsenal, the Danish striker was becoming unhappy with the time he was getting on the pitch, and said he wanted to leave. When asked about where he would rather be playing, Bendtner replied "Real Madrid or Barcelona".