The Irishman recently had a bust up with a fan…
Roy Keane has recently been in the news for a bust up with a fan who asked him for an autograph. The fan was sent to hospital shortly afterwards, but the Irish FA have refuted claims that it was the national team's assistant coach who caused this.
SEE MORE
Revealed: The Weak Link At Each Premier League Top Five Club, Including Arsenal Captain & Man United Youngster
Premier League Statistical Team Of The Season So Far: Featuring Five Chelsea Players And Arsenal's £35 Million Man
Furious Spain Captain Sergio Ramos Questions Chelsea Stars' 'DNA' And If They Are Exaggerating Their Injuries
The former Manchester United skipper has had his fair share of controversies in the past, and it is no surprise that his temper has surfaced again now.
Here are eight times he's blown his top in the past…
8) Patrick Vieira Scrap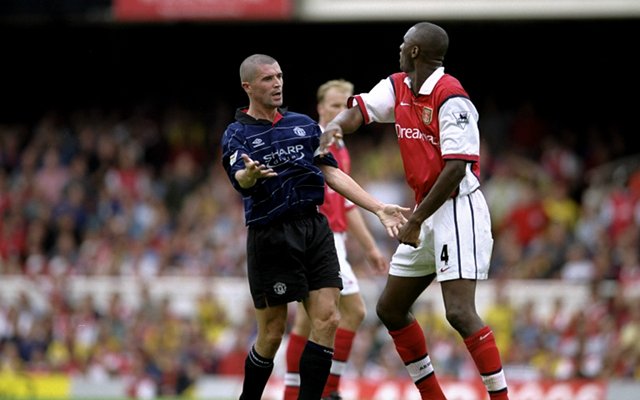 Keane and Patrick Vieira had a history of bust ups both on and off the field. However, the most notable was in the tunnel before a match between Arsenal and United in 2005.
As Keane described it in his autobiography "The Second Half", "As I walked to the front I heard something going on at the top of the tunnel. All I could see was a few fingers, pointing at Gary. I lost it. Five seconds earlier I'd been perfectly calm, in the zone, ready for the match. They were trying to bully him. They were a big team and, in the tunnel, they were even bigger. So I said to myself 'Alright, let's go."