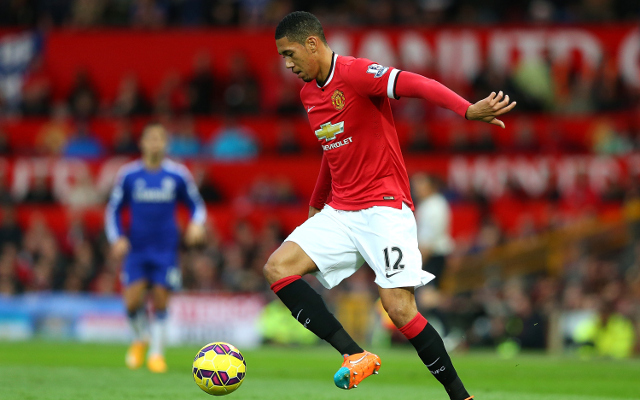 Arsenal are set to hold talks with Man United as Wenger looks to improve his defensive options with a £10m bid for Old Trafford man Chris Smalling according to the Daily Express.
The north London side have been found wanting at the back with Wenger failing to replace Thomas Vermaelen and then having to use Nacho Monreal as a back-up centre-back option with Laurent Koscielny sidelined with injury.
The situation has not been helped by the fact that the usually reliable Per Mertesacker has been fairly woeful this term, no doubt suffering as a result of having had less pre-season action following his involvement in Germany's World Cup triumph over the summer.
Smalling's versatility will also be a motivating factor for Wenger, the former Fulham man offering Arsenal an option at right-back as well as in the centre of their defence.