Check out these top players from FM15, with three players for every kind of transfer budget – Arsenal & Chelsea targets included…
If you're one of millions who have just picked up Football Manager 2015, then you will already be racking your brains on who to buy. Luckily some of the hard work has been done for you, and we've got a number of top quality players to suit any budget.
Whether you're topping the Premier League with Chelsea, or working your way back to the top with Portsmouth from League Two, we've got a player for you.
SEE MORE:
Players Almost Signed Arsenal: Top ten players who massively regret not signing for Arsenal – Liverpool & Manchester United stars included.
FM15 Free Agents: Best free agents in Football Manager 2015 – Ex-Arsenal, Manchester United, & Barcelona stars included.
Isco Liverpool: Liverpool looking to bring Real Madrid star to Anfield in January.
Here are 12 players you should be signing in FM15:
Big Spenders Only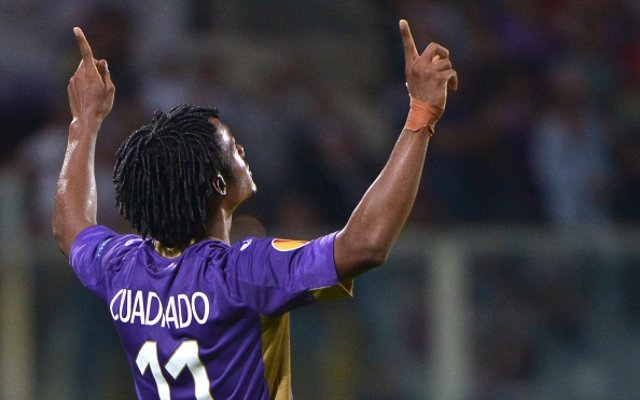 Juan Cuadrado – £30m – Fiorentina
Fiorentina are struggling when the game begins, and are fully ready to let their Colombian star leave if you can meet their valuation of him. Available at just under £30m he is certainly not cheap, but you will be getting a versatile, world class player, who at just 26-years-old will only continue to improve.
Sami Khedira – £15m – Real Madird
With Khedira's contract coming to an end, the World Class World Cup winner is available at around £15m. He is top class in pretty much every aspect, but his one drawback is his injury prone nature.
Nathaniel Clyne – £10m – Southampton
A pacey young right-back, Clyne is an investment for the future, but can also have an impact straight away. His crossing is superb as well, and will end up being good enough for any of Europe's top teams.