Who should Spurs be looking to replace if they are to finally live up to expectations?
SEE MORE:
Blind injury – Daley limps off
Fellaini Allen elbow video
Most valuable Premier League youngsters
Unrest is growing at Tottenham Hotspur as manager Mauricio Pochettino has failed to make an impact at White Hart Lane since joining from Southampton, with a recent home defeat against Stoke City only adding to the woes of his chairman Daniel Levy.
It has been suggested that only a mass clear-out of the Spurs deadwood can allow them to move forward – so who should the Argentine decide to get rid of? Here are the ten that he should cull:
Jan Vertonghen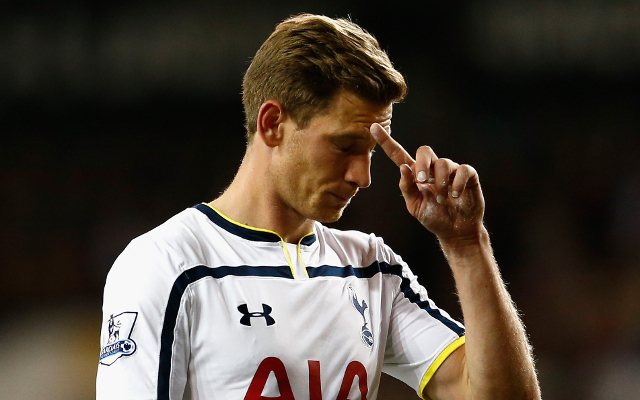 Controversial, perhaps, but Vertonghen clearly doesn't want to be there and it is showing in his performances.