We've done the maths and here's the analysis. The result is in…the best footballer on planet earth is….
For some years now the debate as to who is the best footballer on the planet has grown into a hotly contested two horse race and though the likes of Gareth Bale, Zlatan Ibrahimovic, Luis Suarez and others have manfully attempted to break the domination in recent years there is still no denying that Lionel Messi and Cristiano Ronaldo are stills a country mile ahead of their footballing peers.
Read more:
SEE ALSO: best teenagers in world football
SEE ALSO: World's Top 50 Hottest Sportswomen.
So let's try to do the unthinkable and make direct comparisons between the two in a series of relevant areas to then find out eventual 'king of the world'.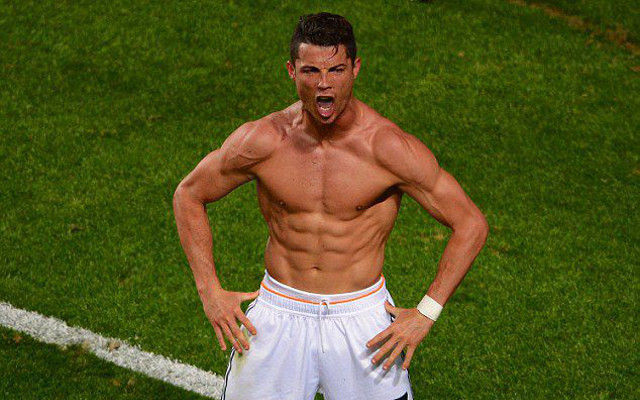 Goal Power
When comparing the two players in terms of sheer number of goals Barcelona star Lionel Messi is no doubt more prolific when considering the respective careers of the duo as a whole.
However measuring this aspect in the short term, so as to garner an assertion as to whom is the better player at this moment in time, then Cristiano Ronaldo edges it.
In 2011/12 and 12/13 Messi's numbers in this regard were mind-boggling but Ronaldo has moved into a new gear entirely over the past 18 months.
Whilst Messi's tally of 52 goals in his last 60 Barcelona appearances is phenomenal, his run of 14 goals in his last 20 run-outs for the Argentine national team not being too shabby either, these stats pale into insignificance when held up against Ronaldo's efforts.
The former Man United man has bagged an astonishing 74 goals in his past 64 Real Madrid appearances, numbers that are in a league of their own.
His 15 goals in 17 international appearances over the past two years show, fairly conclusively, that his national team would flounder without his presence.
Cristiano Ronaldo: 10/10
Lionel Messi: 9/10