See how close the Blues are to being the best side in the city.
London is a special city in football because it has so many top teams. Most major European cities have two top sides and a few smaller ones, whereas London has 9 that have been Premier League regulars for long periods.
Here is the all-time "London League", calculated by the hard-working Blues fans at The Chels.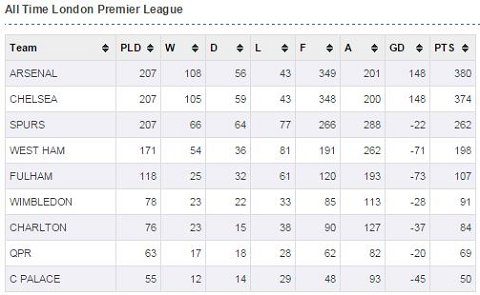 Chelsea, as you can see are fast closing in on Arsenal's once apparently insurmountable lead, and could be top of all all time table by 2015.
SEE MORE:
Newcastle United Midfielder Jonas Gutierrez Will 'Never Forgive' Alan Pardew
Real Madrid Put Tottenham Star On Top of Transfer Wish-List Spain v Germany Combined XI