Emirates Stadium side should target one Stamford Bridge mainstay but it's not the Czech Repubic keeper they should bid for.
Arsenal have been strongly linked with an interest in Chelsea keeper Petr Cech and it's a transfer rumour that simply does not hold up to a great deal of scrutiny.
Read more:
Read more Arsenal transfer news.
Rabiot Arsenal: Gunners chase PSG youngster
Read more Chelsea FC news.
Current first choice custodian Wojciech Szczesny may have had his doubters a year or two ago the Pole has been very consistent over the past 18 months, finishing last season with more Premier League clean sheets than any other keeper, and Arsene Wenger then drafted in Colombian David Ospina to offer a strong back-up option, so why move for Cech?
If Wenger wants to resolve a 'problem area' then there is a Chelsea bit-part player who could be just up his street.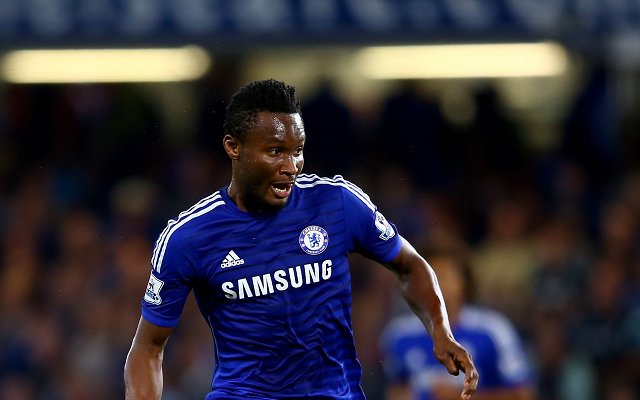 If you were to stop any Arsenal fan on the street and discuss with them what area of the club's squad is in need of investment and improvement and it's fairly likely that the issue of a lack of a quality holding or defensively minded midfielder will crop up.
Mikel Arteta has long appeared to be something of a round peg in a square hole whilst Mathieu Flamini arguably past his best and far too one-dimensional an option to consider.
So with that in mind why doesn't Arsene Wenger target Chelsea star John Obi-Mikel?
Arsene Wenger has been linked with a move for the Nigerian and perhaps now is the time to consider a move for the experienced Blues midfielder.
Mikel may be into his ninth season in the Chelsea first team set-up but is only 27 years of age and is surely not happy at his current role in Jose Mourinho's plans.
Last term the tough tackler made just 11 Premier League starts and this season due to the resurgence of Nemanja Matic he is yet to be start a single top tier fixture.
That may be a situation a player in his early to mid-30s would accept but given Mikel's age one imagines he could be considering his options and a move from west to north London may tempt the Chelsea man.
Could Mikel be the right man to add balance to an Arsenal midfield that is top heavy with creative talents but severely lacking the type of steely presence that helps to halt opposition advances whilst also offering protection to those who can make a real impact in the final third.