Uruguayan goal machine's actions should lead to rightful resentment but former Anfield hero appears to have escaped the ire of his former supporters.
As crazy as it may seem, there is growing pressure on Liverpool boss Brendan Rodgers after his side's indifferent start to the current campaign.
Read more:
Higuain Liverpool: Anfield side want Argentine ace
Read more Liverpool FC news.
The Northern Irishman helped his side to a superb, and wholly unexpected, runners-up finish last season which in turn resulted in a welcome return to the Champions League.
Then over the summer an incident occurred that essentially set back Liverpool's progress in a split-second.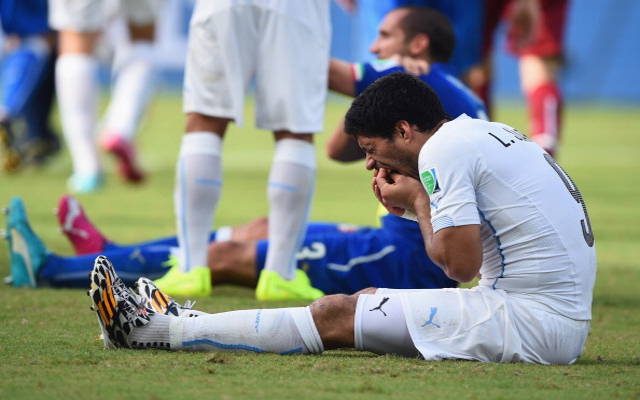 That incident, in case you haven't already guessed, occurred on June 24th at the Arena das Dunas.
This was the moment Luis Suarez elected to bite Italian defender Giorgio Chiellini which in turn led to a domino effect of events that has potentially put back Liverpool's progress a fair few years.
For some reason Suarez has, on the whole, escaped censure and a fan backlash for his actions, actions which essentially meant Liverpool had little option other than to cash-in on their prized asset.
One could of course argue that the funds from the sale of Suarez haven't been invested all that wisely but again this would be something of a moot point had Suarez not attacked Chiellini.
On the whole Suarez treated Liverpool Football Club fairly poorly throughout his three and a half year stint on Merseyside, damaging the club's reputation with his actions on the field of play from alleged racist attacks to his incessant diving, not to mention his previous biting antics.
Suarez had attempted to force Liverpool into selling him on an earlier occasion but having helped his side to secure that all important top four finish all seemed hunky dory and no doubt Rodgers was ready to plan for an exciting 2014/15 season with the former Ajax man as part of his plans.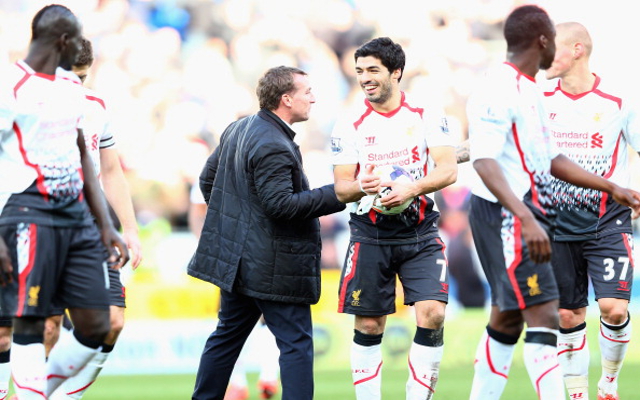 Liverpool had backed Suarez to the hilt, even at the cost to their moral standing in the game, and what reward did they receive for their loyalty?
They were backed into a corner over the summer and forced to sell their best player and put the club back to square one.
Even if Liverpool hadn't cashed in on Suarez it's likely Rodgers would've enjoyed a big transfer fund injection following their return to football's top table.
Those funds would then have been used liberally to help compliment Suarez's presence and repair prospective 'problem areas'.
However what occurred following Suarez's sale was a kind of 'free for all' scatter-gun approach that resulted in a series of desperate captures that may well have been designed to strengthen the club but have up until now almost universally failed to impress.
Brendan Rodgers went from a summer of looking to bring in intelligent additions to boost the quality of his squad, in pursuit of much needed strength in depth, to attempting to replace the irreplaceable.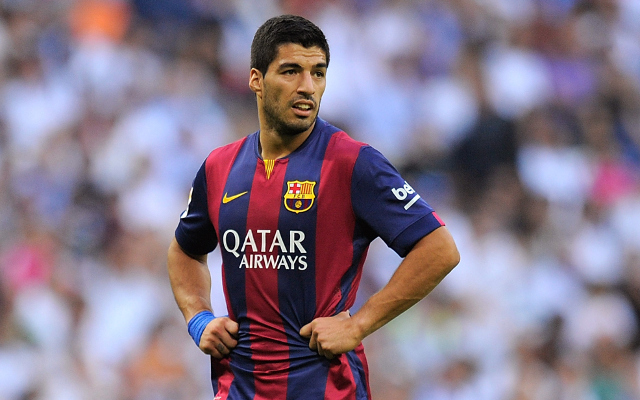 Suarez got what he wanted. One imagines since day one the striker had been looking to use Liverpool as a spring board to a 'bigger' move and helpfully his actions during the World Cup made that move a reality.
Conspiracy theorists could perhaps be forgiven for thinking that the 'bite' was a convenient act that certainly 'did the trick'.
Whilst there is no denying that Suarez gave his all when in a Liverpool shirt, and produced a series of superb displays during his time at the club, it does seem as though he has somehow 'got away' with it.
It's entirely plausible that the sale of Suarez could in the long, or short, term cost Rodgers his job which could spark another cycle of poor managerial appointments and thus continue the club's lengthy domestic title drought.
The full ramifications of that sale haven't yet been fully felt and one wonders quite where Liverpool would have been five years down the road if they had kept hold of Luis Suarez.