The 2016 edition of the Copa America will be the centenary of the famous tournament.
To celebrate, CONMEBOL are holding a one-off expanded event in the USA.
SEE MORE
Mexico vs USA – Is a friendly being planned for next year?
Argentina Promotion – Temperley on the verge of back to back triumphs
5-5 Draw In Argentina – With two crazy goals!
They've recently changed their logo though, which do you prefer? Old or new? Let us know in the comments.
Old: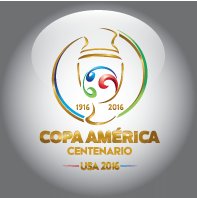 New: