See why we think the Gunners will be victorious this weekend…
Arsenal are favourites to beat Manchester United on Saturday evening, and we think the bookies are right.
Here are the five key reasons the Gunners should comfortably beat their great rivals this weekend.
SEE MORE:
Liverpool's Links To New Belgian Wonderkid Confirmed By Player
Chelsea Fans Planning Big Response To Jose Mourinho's 'Empty Stadium' Criticism
The Nicest Guys In Football – Arsenal's Mesut Ozil And Chelsea Legend Among The Most Charitable Footballers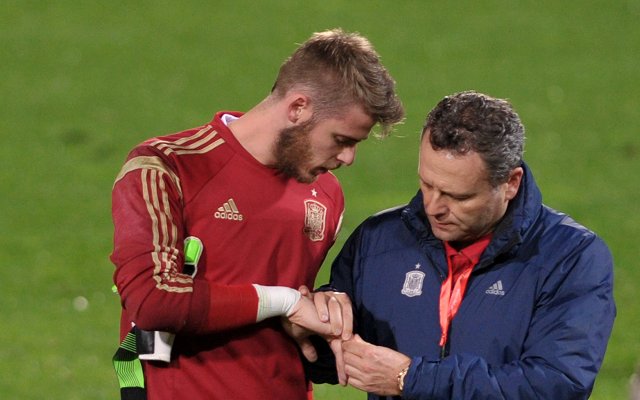 5) Anders Lindegaard In Goal
At this point, it's not clear who will play in goal for United. David de Gea has not been definitely ruled out after dislocating a finger in training with Spain this week. Anders Lindegaard played in a specially organised friendly behind closed doors on Tuesday, indicating United fear their Spanish stopper won't be fit.
De Gea has saved his side in several games this season, making stunning saves to deny both Everton and Crystal Palace points in recent weeks. Without him, United are significantly weaker, and his absence should swing the game in Arsenal's favour.