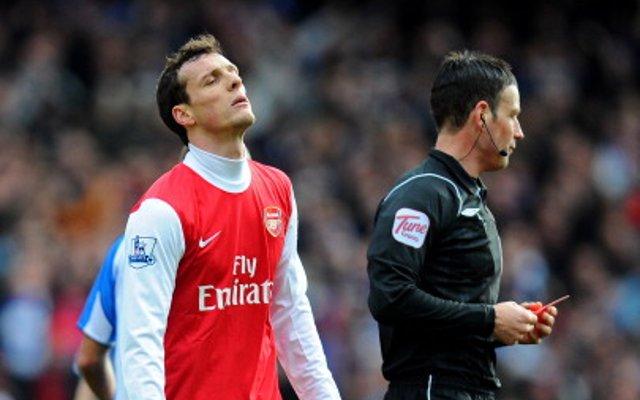 RB) Gus Caesar
Has a name like a sidekick from an episode of Starsky and Hutch, and played a bit like one too.
CB) Sebastian Squillaci
Was well regarded at PSG before playing far too many games for Arsenal.
CB) Pascal Cygan
Arsenal managed to recoup the £2m they paid for Cygan when they sold him to Villareal, which is pretty amazing business from the Gunners.
LB) Nelson Vivas
There weren't many Argentine full-backs who Nigel Winterburn could keep out of a team, but Vivas was one of them.