Barcelona striker's autobiography comes with hilarious freebie!
Barcelona star and former Liverpool striker Luis Suarez has been hilariously trolled by Waterstones bookshop after the release of his autobiography 'My Story'.
SEE ALSO:
Live Arsenal v Manchester United Streaming & Premier League Match Preview
Benzema Liverpool – Reds in £38m talks
Hottest Celebrity Football Fans.
The Uruguayan may be famous for his immense talent on the pitch, but he is equally well known for his controversial behaviour, with one trait in particular now making him the butt of many a joke.
With three high-profile biting offences to his name in his career now, Suarez's tendancy to use his teeth has now seen his book come with a hilarious freebie – a wind-up set of false teeth!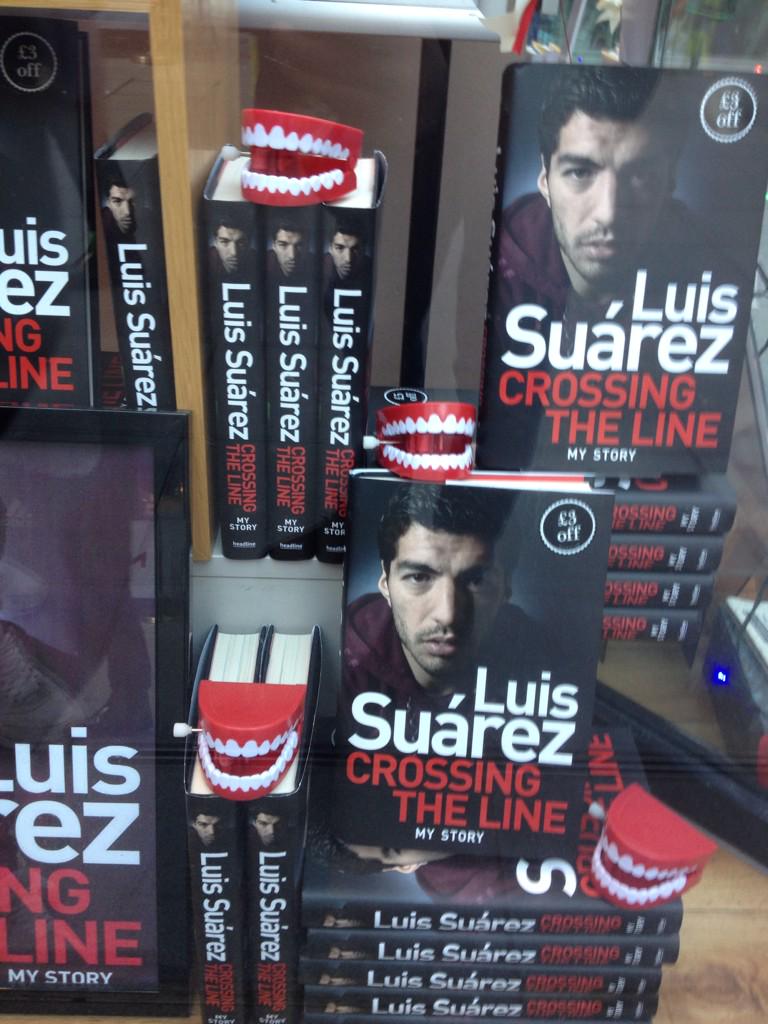 What must Branislav Ivanovic and Giorgio Chiellini make of it all?