Why Reds boss deserves more time to turn things around.
Liverpool manager Brendan Rodgers has admitted that his job at Anfield may be on the line after a disastrous start to the season, with defeat at Crystal Palace this weekend making it six for the season already and leaving the Reds lying in 12th place in the Premier League.
SEE ALSO:
Live Aston Villa v Southampton Streaming & Premier League Match Preview
Benzema Liverpool – £38m striker linked
Serena Williams season review in pictures, as tennis icon makes 2014 a year to remember
In many ways, Rodgers has been the victim of his own success at Liverpool. The Northern Irishman did brilliant work at the club last season to build a side that really should have won the title, when at the start of that season a top four place alone would have been seen as a big achievement.
Having done all that, Rodgers has had to deal with the loss of two of the most important players in his side's challenge last season. First, Luis Suarez made the inevitable move to one of the big two in La Liga, joining Barcelona in a £75m deal; his partner in the deadly SAS combination, Daniel Sturridge, has missed most of this season through injury.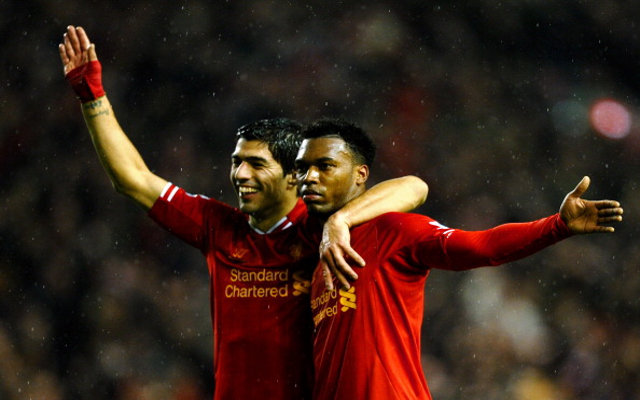 While the Liverpool manager has undoubtedly made some bad mistakes in the transfer market, it is hard to imagine any manager in the world being able to suddenly cope with losing two such vital players in quick succession. Take Cristiano Ronaldo and Karim Benzema out of this Real Madrid team for a lengthy period and you'll see far worse results, ditto new-boys Cesc Fabregas and Diego Costa at Chelsea.
There is much work to be done at Liverpool, that is certainly clear, and it is surely in the transfer market that Rodgers needs some help as that has been his biggest failing. Of all the millions he's spent since moving to Anfield, only Sturridge and Coutinho can be called successful signings. This summer he arguably took the wrong route in spending the Suarez money, going for quantity over quality; the temptation to rebuild a squad rather than replace the influence of that one outstanding player.
Tottenham Hotspur have suffered the same way with Gareth Bale. The temptation was there to use the vast amounts of cash on several new signings, even though none of them combined can bring the team what the Welshman did. Still, Spurs had the excuse of no Champions League football to attract a £50m+ star name, but Liverpool did. It is hard to know for sure what the club tried to do during the summer, but off the top of one's head the likes of Edinson Cavani, Karim Benzema or Gonzalo Higuain may have been available. Each would have been more expensive, but equally less of a gamble than £16m flop Mario Balotelli.
Regardless, given what Liverpool did with an exciting group of young players last season, there is reason to be optimistic that the likes of Adam Lallana, Emre Can and Lazar Markovic can improve under Rodgers' coaching with time. But that is the key word here, because to play with the kind of fluency and confidence that the Reds did last season does take time. The fact is, no other recent Liverpool manager has really come as close to revolutionising the club as Rodgers has.