Four goalkeepers nominated for the UEFA Team of the Year, here's how they rank.
It's that time of the season again where UEFA release their picks for the team of the year for 2014. Though it is a decision that will split fans right down the middle, we've decided to take a look at the numbers behind UEFA's reasons to include these four players. Taking into account how many games they've played and how many goals they've conceded that will hopefully go someway into explaining why they're so highly rated.
SEE MORE
Sanchez 9th, Liverpool New Boy 8th And Di Maria 3rd – Top Statisticians Name Premier League's Most Creative Players With Interesting Results
Arsenal On Alert as £30m Mikel Arteta Replacement Demands Transfer
Arsenal Very Close to Completing £9.5m Centre-Back Signing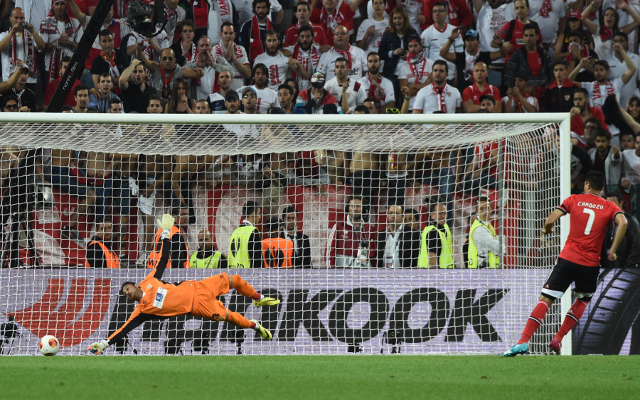 4. Beto – Sevilla & Portugal
Games: 42
Goals conceded: 42
Beto may be somewhat of a surprise conclusion, but after helping Sevilla to Europa League success and a respectable finish in La Liga he's made the cut.