Manchester United's David De Gea also features…
England manager Roy Hodgson has a lot of options when it comes to goalkeepers, at least according to the Daily Mail he does.
SEE MORE
Ten Bizarre Items Thrown On To Football Pitches Following Arsenal Vs Manchester United Wine Incident
Premier League Goal Machine Arrested On Suspicion Of Drink Driving
Chelsea Manager Jose Mourinho Plays Down Club's Only Champions League Win As Not "Great Work"
The paper have rated the top five goalies in the Premier League and have come up with a list that excludes Chelsea's Thibaut Courtois and Arsenal's Wojciech Szczesny. Amazingly four Englishmen have made it on to the top keeper's table.
Here is the top five, what do you think? Surely Courtois deserves a spot?
5) Rob Green, QPR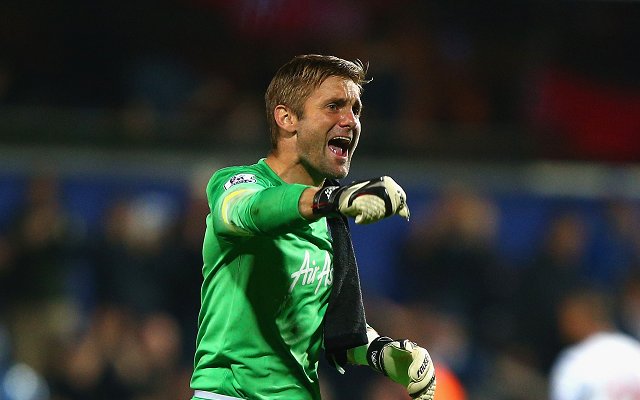 The 34-year-old has been playing well for Harry Redknapp's side, but his team are still averaging two goals conceded a match. Can you really be the fifth best stopper if you are letting this many in?