The Chelsea manager watched his side romp to an impressive 5-0 win over Schalke tonight, but still didn't crack a smile!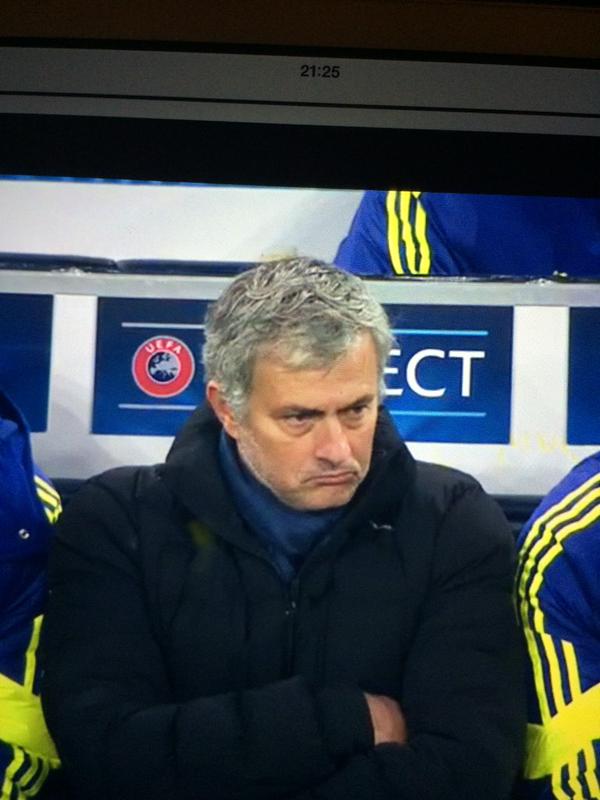 SEE MORE:
(Video) John Terry Scores Opening Goal For Chelsea In Champions League Tie Against Schalke
(Video) Didier Drogba Assists Ramires, Could He Ever Challenge Diego Costa's Starting Place?
(Video) Didier Drogba Slots Home On The Counter, But Did He Stray Offside In The Buildup?