Which players will PSG shift in and out in the next window?
According to various rumours doing the rounds, Paris Saint-Germain are planning a huge clear-out of their squad in order to raise funds for a massive raid on the Premier League this summer.
Three big-name players could be on their way out to raise funds for ambitious bids for Premier League stars, including Christian Eriksen and Angel di Maria.
SEE MORE:
Five Overrated Players On FIFpro's World XI Defender List And The Players That Should Replace Them
The 20 Quickest Players In Football Manager 2015: The World's Speediest Dribblers Including Gareth Bale & Surprising Dortmund Defender
(Video) See Chelsea youth player's amazing Sock-er Skills
POSSIBLE PLAYERS OUT: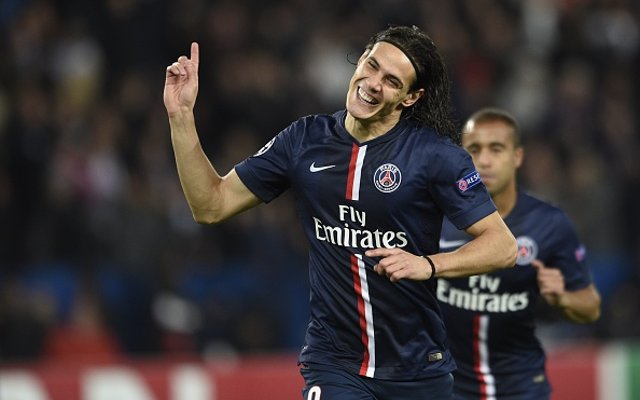 Edinson Cavani
Cavani has apprently been unhappy with his role at PSG since he arrived, forced to play out wide to accomodate Zlatan Imbrahimovic. That's been different so far this season, with Ibrahimovic missing plenty of games through injury, but with the Swede returning to action in recent weeks, the rumours around Cavani are heating up again.
With Chelsea and Manchester City now well stocked with strikers, the Metro has been linking the Uruguayan forward with Arsenal in a £55m deal. The Manchester Evening News thinks he's more likely to head to Manchester United.