Best goals-to-games ratio in Champions League, with surprise name 4th.
Is Barcelona star Lionel Messi top of yet another list? Find out below with a look at the best goalscoring ratios in Champions League history for players with ten goals or more, featuring a Tottenham Hotspur flop in 4th place!
SEE ALSO:
Live Sunderland v Chelsea Streaming & Premier League Match Preview
10 Potential January Transfer Window Bargains, Including Cut-Price Manchester United & Chelsea Stars
12 Great Players We'd Love To See Back In The Premier League, Including Liverpool & Man United Legends
It has been a season of record-breaking for Messi, who has become the all-time top scorer in this tournament, as well as in La Liga, and it won't surprise you to see that the Argentine's performances in terms of goals per game for Barca in Europe's top club competition is pretty good.
In a list featuring some legendary players…as well as some not so legendary names, here is the official top 12 best goalscoring ratios in the Champions League…
12) Filippo Inzaghi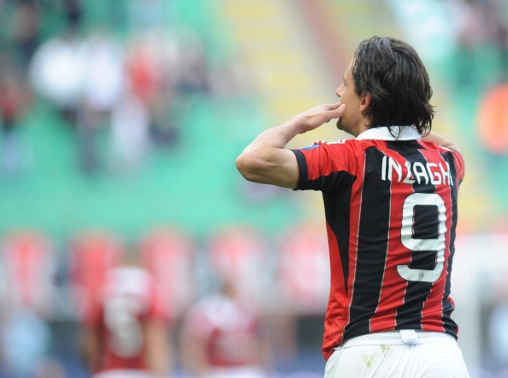 The former AC Milan striker, who famously scored twice in the final of this competition in 2007's win over Liverpool, Filippo Inzaghi has an unsurprisingly great record in front of goal, scoring 46 goals in 81 games, at a ratio of 0.57 per game in the Italian goal poacher's great career.
SEE MORE: Find out which teams celebrities support