Gunners ace takes 40 winks as a substitute on Saturday.
Arsenal midfielder Alex Oxlade-Chamberlain has become the latest footballer to be caught 'resting his eyes' after he was spotted looking restful during Arsenal's 1-0 win over West Brom on Saturday.
SEE ALSO:
Live Sunderland v Chelsea Streaming & Premier League Match Preview
Ranking The Six Main Contenders To Win The Champions League
Hot gallery of Andy Murray girlfriend Kim Sears.
This comes just days after Liverpool substitute goalkeeper Brad Jones was papped having a quick kip in the middle of their Champions League clash with Ludogorets on Wednesday.
The Ox, however, was busy during Arsenal's own foray into Europe, so we can't blame him for taking it easy and getting some shut eye.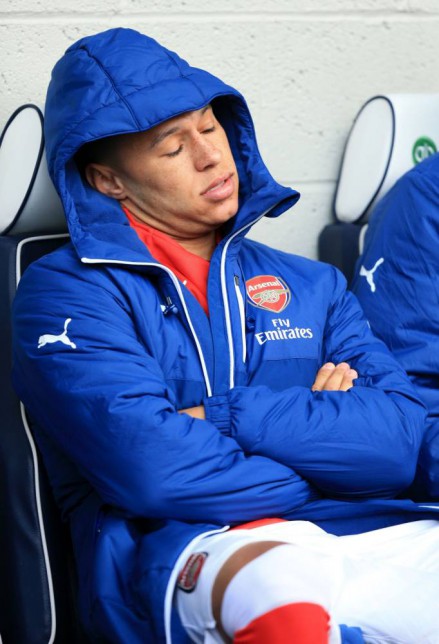 SEE ALSO: Best young football players in the world!