Wenger just can't help himself when it comes to men dressed as animals.
Arsenal manager Arsene Wenger has a few weaknesses: signing centre-backs and defensive midfielders are big ones, but perhaps his biggest weakness is that he can't help himself greeting club mascots when he lines up on the touchline. On several occasions he has been quick to greet with the cuddly cartoon zoo that club's seem to employ, and we've collated a lovely gallery of the man himself with all of his match day pals.
SEE MORE:
"Three In, Three Out: Real Madrid Could Replace Bale With Aguero & Offload Liverpool Target
Chelsea Manager Jose Mourinho Claims Ballon d'Or Is Bad For Football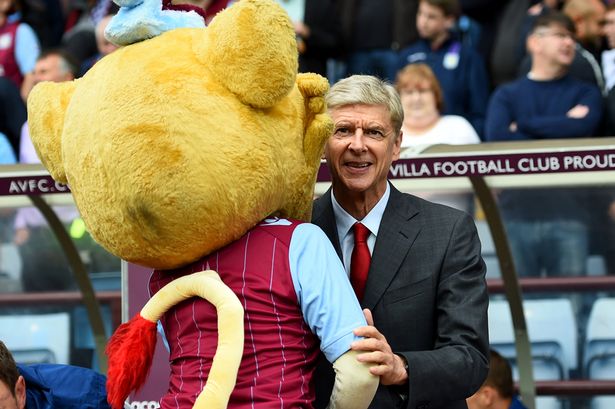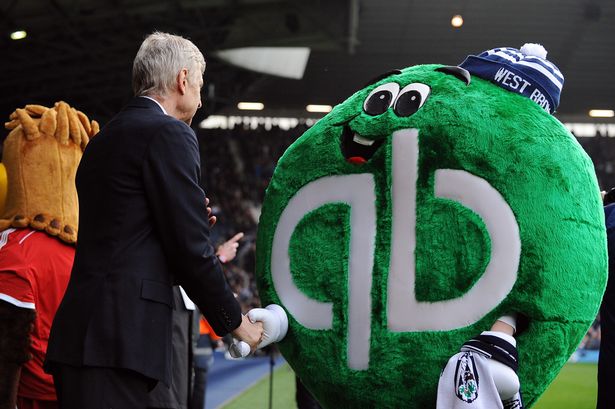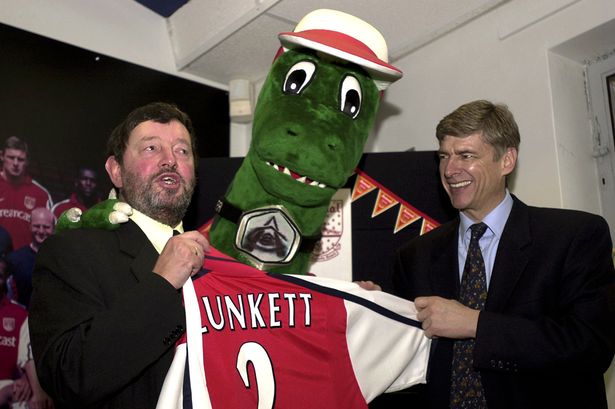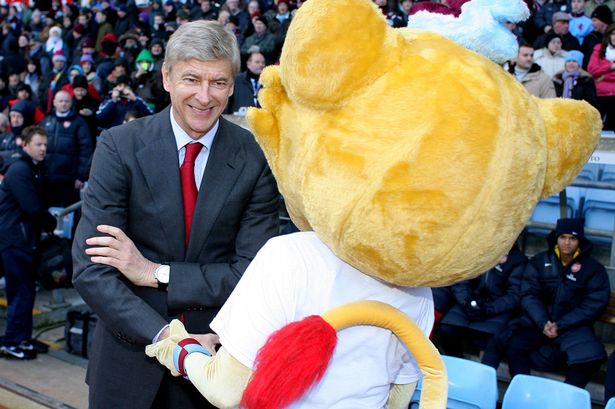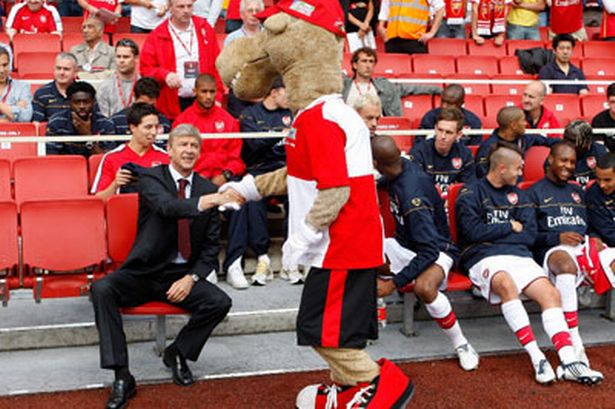 SEE ALSO: Best young football players in the world!