LFC Xtra have done some research and come up with some very interesting figures…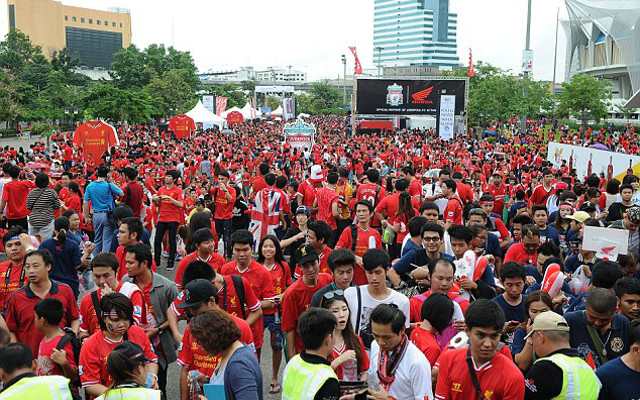 SEE ALSO:
Premier League's Biggest Losers: Liverpool Striker & Chelsea Loanee Named & Shamed.
Stoke Thrash Liverpool In Epic WAGs Battle: Ten Hot Photos As Evidence!
A Picture Tells 1000 Words! Every Premier League Manager Summed Up By A Hilariously Appropriate Facial Expression.
They have ranked the world's top 44 cities based on how many Liverpool fans live there.
Amazingly, Liverpool is only seventh on the list. Talk about international appeal.
44. Hong Kong, Hong Kong – 53,139 fans
43. Bangalore, India – 53,231 fans
42. Ubon Ratchathani, Thailand – 53,758 fans
41. Bogor, Indonesia – 54,138 fans