Wenger may be about to splash the cash to revamp attack.
Arsenal manager Arsene Wenger may ignore critics and focus on attack instead of defence this January, with recent reports suggesting these three La Liga attackers could be among the Gunners' main targets in the upcoming transfer window.
SEE ALSO:
Ranking Liverpool's Top Six Striker Targets For January Transfer Window
Ranking The Six Main Contenders To Win The Champions League
Live Valencia v Barcelona Streaming & La Liga Match Preview
Wenger's side have not made the best of starts to the season, and look particularly vulnerable at the back after a number of injuries to key defenders and defensive midfield players.
Still, there is also room for improvement upfront, with the likes of Danny Welbeck and Aaron Ramsey not at their best, while Olivier Giroud, Theo Walcott and Mesut Ozil have also all struggled for fitness and form.
Elsewhere, Lukas Podolski could be on his way out of the club, meaning some major changes could take place upfront this January, with these three big-name La Liga players seemingly Arsenal's main targets:
1) Mario Mandzukic (Atletico Madrid)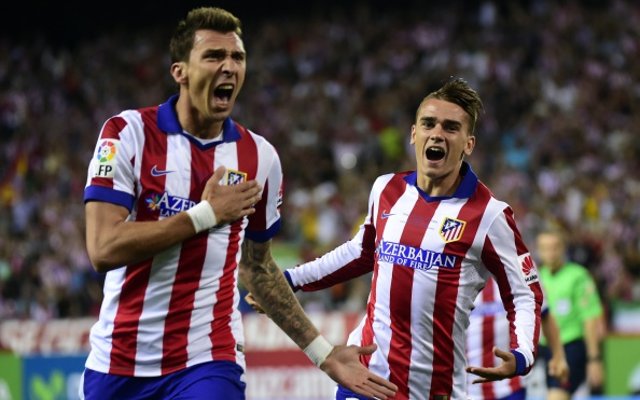 One of Europe's top strikers, Mario Mandzukic has perhaps not hit his very best form since moving from Bayern Munich to Atletico Madrid this summer, and the Daily Express claims that Arsenal may use the chance to pounce for him this January after missing out on him in pre-season.