Liverpool also grabbed themselves a win…
Saturday saw a return to winning ways for the bigger clubs, with Arsenal, Manchester United, and Liverpool all helping themselves to three points.
However, what did we learn from the results? Are we back to the same old teams winning, or was this just a blip?
SEE MORE
Mario Balotelli Close to Liverpool Exit as Senior Player Issues Complaint to Manager Brendan Rodgers
Tottenham Plot Move to Sign Cultured Midfield Pair as Mauricio Pochettino Looks to Strengthen White Hart Lane Squad
Louis Van Gaal Claims He Can Make Every Man United Player Better Following 'Best Win Of The Season'
5) Chelsea haven't won the league yet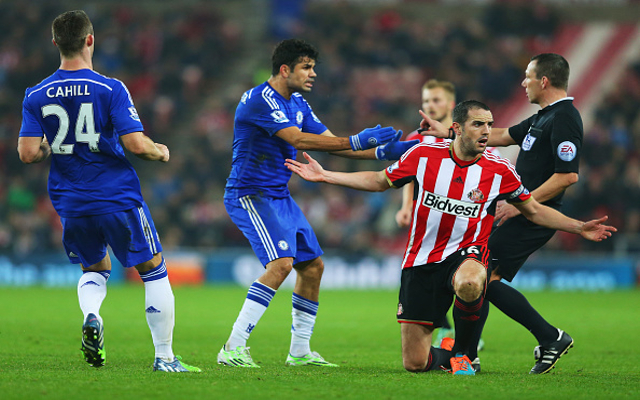 The Blues are still seven points clear at the top of the Premier League, but that could drop to four or six points depending on the result between Manchester City and Southampton.
Although they are still unbeaten, Sunderland chowed that there is a way to keep them out, and there will be more teams attempting to defend as stoutly as the Black Cats between now an the end of the season.