The former Stamford Bridge star who is blazing a trail since being cruelly offloaded by Mourinho.
Blues boss Jose Mourinho has made good use of the transfer market during the course of his second spell in charge of Chelsea, selling those he deemed surplus to requirements in order to finance moves for fresh additions, however whilst some player sales looked like good bits of business there is one player he may well regret cashing-in on.
Read more:
Barkley Chelsea: Blues chase Everton midfielder
SEE ALSO: World's Top 50 Hottest Sportswomen.
Read more Chelsea transfer rumours.
Chelsea bagged an incredible £50m from PSG for Brazilian David Luiz and a healthy £37.1m from Man United for Juan Mata but it's the sale of a playmaker that Mourinho may live to regret.
Kevin de Bruyne was signed by Andre Villas-Boas in January 2012 though didn't make his competitive Blues debut until August 2013 and was handed just two Premier League starts by Mourinho, and subbed on both occasions, before he was sold to Bundesliga side Wolfsburg for £18m in January 2014.
Some may argue that Chelsea have a fair few players of De Bruyne's type; Oscar, Eden Hazard, Andre Schurrle and Willian to name four, but the 23 year old arguably has a lot more to offer than at least two of the aforementioned quartet and is a player who is already proving a huge hit in Germany.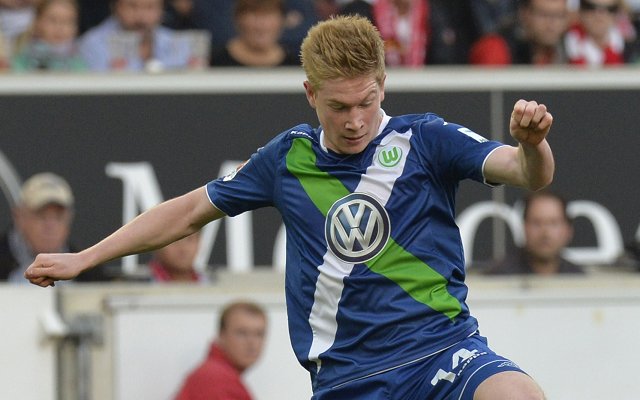 It seems De Bruyne's major crime was the fact that he was signed by someone other than Mourinho and as such already had his work cut out trying to prove himself worthy of the 'Special One's' attention.
Summer signing Cesc Fabregas may lead the Premier League assist-making table but it's worth noting that de Bruyne does likewise in Germany, and does so for Wolfsburg, a side who clearly are some way off the pace set by giants Bayern Munich.
The former Racing Genk man has already racked up a dozen assists in all competitions and has four goals to his name and one imagines that whilst de Bruyne may have taken a 'step backwards' by moving to the Volkswagen Arena it seems highly likely that a move to one of Europe's 'Elite' is on the cards for the Belgian.