Becks says he's lucky to be alive after horror crash.
Former Manchester United and England star David Beckham has said that he and his son Brooklyn are lucky to be alive after his Audi RS6 collided with a Mitsubishi Colt on Saturday.
SEE MORE:
Dodged A Bullet! 3 Signings Arsenal Are Glad They Didn't Make This Summer, Including Chelsea & Liverpool Flops
Liverpool Given Green Light To Bid For Chelsea Star This January
Five Biggest Losers From The Premier League Weekend, Including Liverpool Skipper and £32m Man City Buy
Luckily, both escaped serious injury, but a photo of the aftermath was printed in Monday's Daily Star showing the full extent of the crash.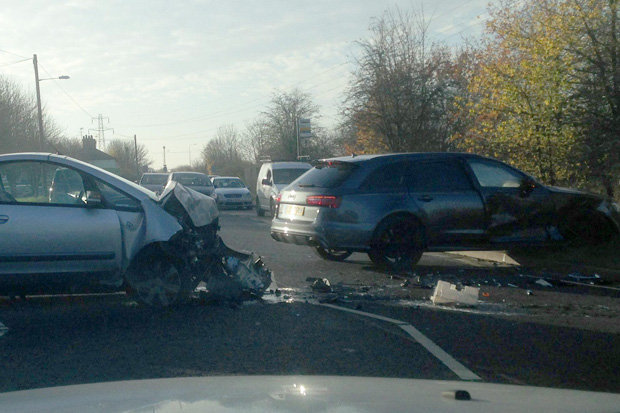 The incident took place near London Colney, and the picture shows Becks' vehicle with a dented driver's door, deployed airbags and a ruined front wheel arch.
An eyewitness at the scene said: "Beckham and Brooklyn are lucky to be alive. It could have been a different story."
The ex-Three Lions skipper was returning home after picking up his son from Arsenal's training ground, where he had just played a match against Brighton Under-16s.
SEE ALSO: Best young football players in the world!