Does this under-rated star deserve a chance to win ultimate prize?
With the final three candidates to win the 2014 Ballon d'Or set to be announced today, CaughtOffside makes a case for a controversial third pick to challenge Barcelona and Real Madrid shoe-ins Lionel Messi and Cristiano Ronaldo.
SEE ALSO:
Ranking Liverpool's Top Six Striker Targets For January Transfer Window
Ranking The Six Main Contenders To Win The Champions League
Richest Football Clubs In The World 2014
While it is highly likely that it will be one of those two players eventually taking home the gong as they continue to set new standards in the game and establish themselves as two of the finest players the game has ever seen, there is still some sense in rewarding this under-rated star with some recognition at this highly prestigious event.
There has been plenty of talk that Bayern Munich goalkeeper Manuel Neuer should be the third candidate after a superb season, and while it would be refreshing to see a goalkeeper up for a top individual prize, it is one of his club team-mates and former international colleagues that is perhaps more deserving.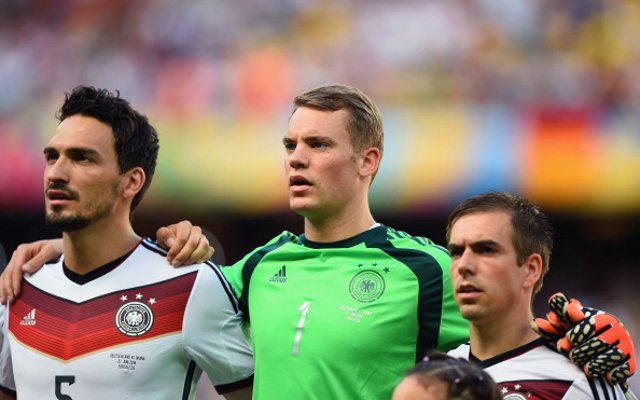 The player in question is the superb Philipp Lahm. The versatile midfielder/full-back has been an inspiration for club and country for many years now, and finally led his country to World Cup glory this summer with some fantastic displays in Brazil, all on top of another fantastic season at club level with Bayern, despite adapting to a new holding midfield role under Pep Guardiola, who rates him as the most intelligent player he's worked with.
Neuer has been a big part of the same successful Bayern and Germany sides, but it could be argued that playing in goal, at the Allianz Arena in particuar, is not the hardest job in the world right now. Guardiola's side regularly dominate possession to ridiculous standards and concede very few shots as they barely give opposition a sniff to do so.
Lahm, meanwhile, is an unsung hero who leads by example with the quality of his play and great ability to bring the best out of those around him. The 31-year-old has generally had a superb career and a nomination here would be much deserved, even if only for the gesture.
Top 50 best footballers in the world 2014/15