Football pays its respects to a Australian sporting hero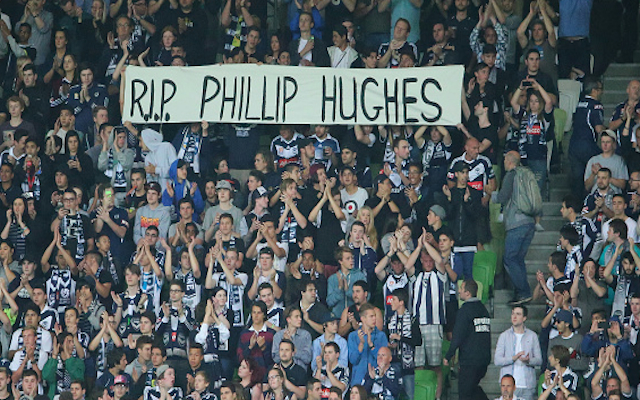 A-League fans covered themselves in glory across all five matches this weekend after paying their respects to the late Phillip Hughes.
Not only was the pre-game minute silence impeccably observed in all pre-matches, but the 63rd minute tribute was truly a sight to behold.
Well done, football.