Maybe Luis Suarez will wish he hadn't moved to Spain when he sees the Blaugrana's new kits for 2015-16.

SEE MORE:
Chelsea Prepare Bumper New Deal For Jose Mourinho To Fend Off Potential Interest From Barcelona
The European Super League Table: Chelsea 5th, But Where Are Arsenal And Man United!?!
Shock Premier League Star Amongst The Statistically Best Defensive Midfielders In Europe Alongside Barcelona & Bayern Munich Stars
Spanish daily newspaper Sport have published photographs of what they claim are FC Barcelona's new kits for next season.
The eagle-eyed among you might notice the glaring difference to Barcelona kits of old with sportswear giant Nike deciding to change the shirt design from vertical to horizontal stripes.
This will be the first time in 115 years the Catalan club will have changed their shirt in such a way and is likely to be a controversial move in the mind's of the Barcelona faithful.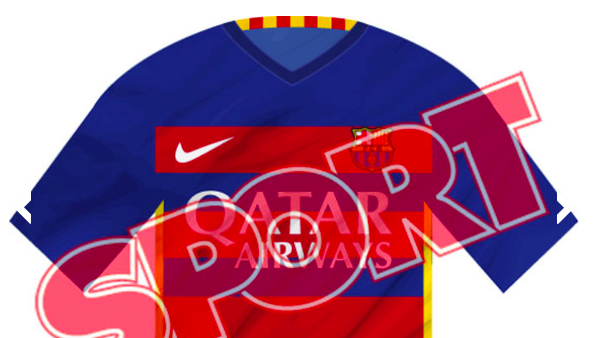 The report by Sport claims Barcelona president Josep Maria Bartomeu approved the design himself and the shirt will be officially presented at the end of this year.
The change in style appears to be due to commercial reasons with sales for Barcelona's current kits currently down year on year. This is seen as a similar move to Real Madrid's Champions League 'Dragon' kit which was intended to be more attractive to Asian markets.
However, there has been serious backlash from Barcelona fans commenting on Sport's website.
One fan said: "I understand that football is business, but we must also put some limits and respect our history. (Qatar was not enough?). This shirt besides being awful is against the identity of the Barcelona."
Another added: "Resign Josep Maria Bortomeu!"
You dread to think how severe the reaction to the shirt will be when the kits are officially released later.