Where could be next for Atletico Madrid manager Diego Simeone, whose grown frustrated in Madrid…
It appears as if Atletico Madrid manager Diego Simeone is losing patience, with recent media reports claiming that his impatience could lead to his departure from the Spanish club. The Argentine won the La Liga title last season, while also reaching the Champions League final.
SEE MORE:
Dodged A Bullet! 3 Signings Arsenal Are Glad They Didn't Make This Summer, Including Chelsea & Liverpool Flops
Liverpool Given Green Light To Bid For Chelsea Star This January
Five Biggest Losers From The Premier League Weekend, Including Liverpool Skipper and £32m Man City Buy
The controversial coach would certainly be a popular choice for many major club, and international sides – with the current bosses of Premier League trio of Liverpool, Arsenal and Manchester City all under pressure following difficult starts to the season.
Liverpool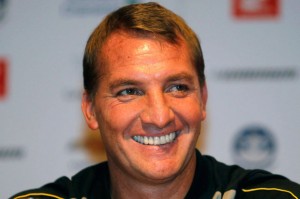 Brendan Rodgers has come under increasing pressure this season after failing to live up to last season's exploits, when he led the Reds to second place in the Premier League and a long-awaited return to Champions League football. Simeone would bring a fresh approach and a hard-man approach to several under-performing players.