Footballers aren't all bad – here are ten players that almost everybody loves…
Earlier today, Liverpool striker Mario Balotelli was forced to apologise for his post on social media which provoked claims of racism and anti-Semitism. It seems some people will never learn… The ever-controversial Italian, claimed he was attempting to mix anti-racism with humour – according to Sky Sports reports.
SEE MORE:
Liverpool Flop Mario Balotelli's Potentially Racist Instagram Post Draws Response From Arsenal Boss Arsene Wenger
Ten Premier League Stars Who Have Six Games To Avoid Being Sold, Including Liverpool Trio
The Unhappy German Veteran Who Could Save Liverpool's Season
Thankfully, not every footballer is knee-deep in off the field scandals. Here are ten players that almost everybody loves, and are truly the 'Anti-Balotelli':
10) Philipp Lahm (Bayern Munich)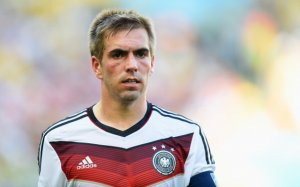 Football fans always appreciate hard work, and the miniature footballer has been an ever-present for both club and country over the last decade, completing an excellent career with last summer's World Cup triumph. The ultimate professional.