Their place at the top of the injury table is almost like a trophy for the Gunners…
SEE MORE:
Debating Arsenal's Potential Captains: Wilshere, Arteta Or New Centre-Back Signing?
Arsenal To Pay £33m For Forward Tipped To Be Better Than Messi And Ronaldo
Debating Arsenal's Potential Captains: Wilshere, Arteta Or New Centre-Back Signing?
The number of injuries to Arsenal's squad this season has beaten even their ridiculous standards with 15 members of the Gunners first team squad already having had time out due to some kind of injury.
We look at just which players have been injured for Arsenal this season, list compiled by Daily Telegraph.
Wojciech Szczesny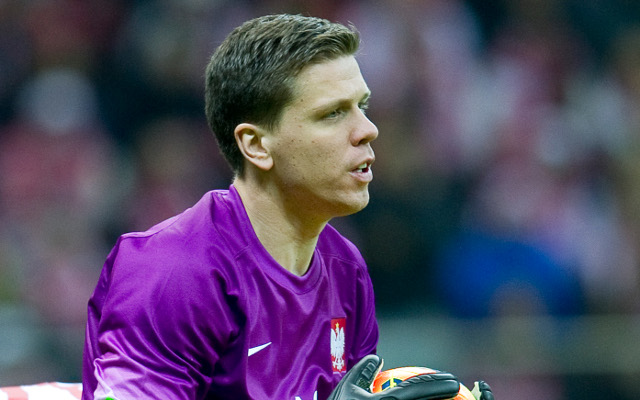 Arsenal's number one collided with Kieran Gibbs to gift United the lead in their recent Premier League match.
Hasn't be seen since then and will most likely be out for a few weeks more.
David Ospina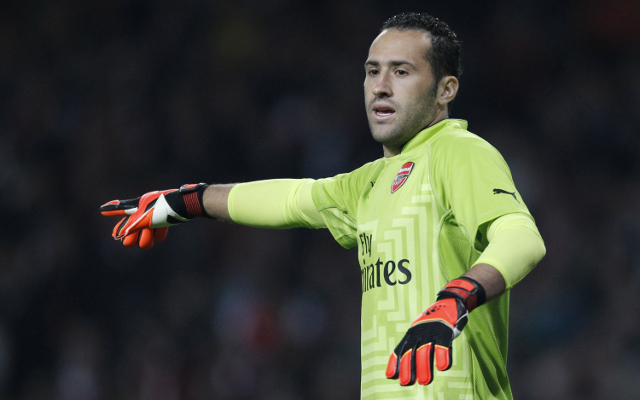 Actually arrived at Arsenal with a pre-existing injury from the World Cup and required time to recover before making his debut against Southampton in the Capital One Cup.
However, aggravated the problem again after Wojciech Szczesny got himself recklessly sent off against Galatasaray in the Champions League. Ospina's lack of warm-up before he was forced to quickly come on has forced him out until, most likely, the new year.
Jack Wilshere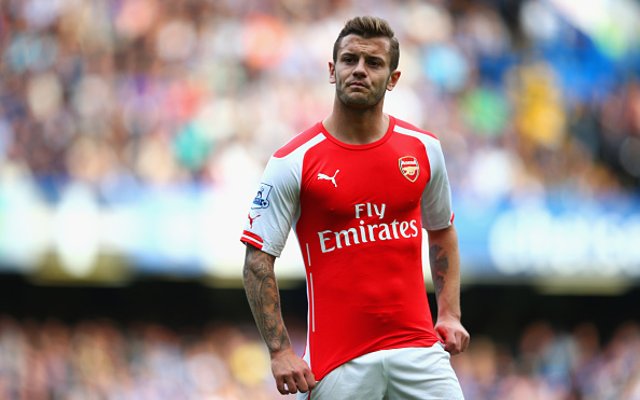 The England midfielder just can't catch a break from injuries at the moment after a poor tackle from Manchester United's Paddy McNair damaged ankle ligaments forcing the England midfielder out until February 2015.
Wilshere's tough tackling and robust style of play has been attributed to his devastating injury record where he has been on the sidelines for almost half of his professional playing career.
Abou Diaby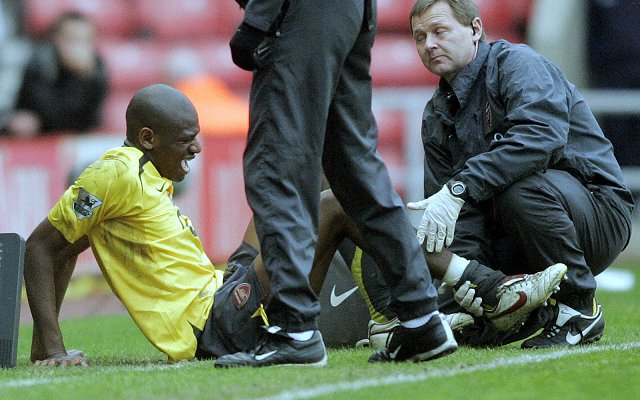 A devastating tackle in 2006 that shattered his ankle has plagued Diaby in the resulting eight seasons since it occurred with the Frenchman essentially having to re-learn to walk and run.
After years of niggling injuries, Diary finally looked somewhat fit in 2013 but just months later the midfielder was hit by the crushing news of a ruptured anterior cruciate ligament, ruling him out for nine months.
After a full and rigorous pre-season it was hoped he may be able to play some part this season but has only been seen once in the League Cup with no explanation given for his continued absence from the squad.