Reds legends pose to show proud history with a surprise face included to signify the future.
Liverpool today announced plans to redevelop Anfield into a 54,000-seat stadium with work targeted to come to an end by mid 2016.
SEE MORE
Desperate Tottenham Plan Massive January Shake-Up, Including Bids For Barcelona Youth Stars
Top 10 Premier League Players Who Have Run The Furthest This Season, Chelsea Pair Lead The Way
Arsenal Star Alex Oxlade-Chamberlain Praises Alexis Sanchez As A 'Breath Of Fresh Air'
And to celebrate the new plans a number of former Liverpool stars got together o pose for a celebratory photograph.
From the recent generation Jamie Carragher, Robbie Fowler and Steven Gerrard made the cut whilst there was also space made for the next stars of Liverpool FC.
And at the end are two of the club's younger stars, including Raheem Sterling and Jordan Rossiter, who made his debut for the club earlier this season.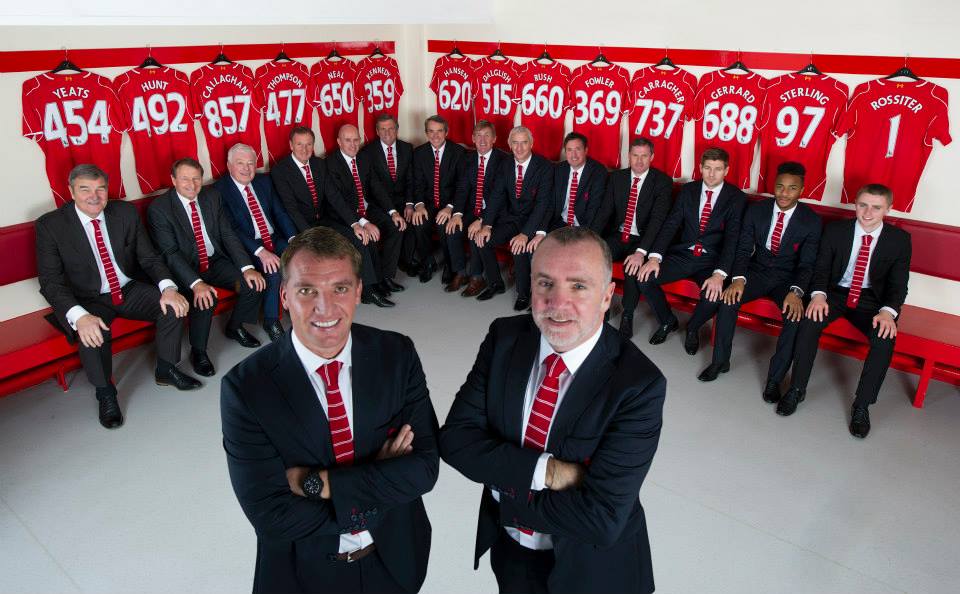 SEE ALSO: Best young football players in the world!