What are the big hidden problems in Chelsea's supposedly perfect squad?
Chelsea have had a fantastic start to the season, thanks in part to their brilliant early manoeuvres in the transfer window. This impression has only been exaggerated by the struggles of all their main rivals. Tottenham, Arsenal, Liverpool and both Manchester clubs have struggled to different degrees this season; making Chelsea's season (and summer) look even better.
But this strong start has lead to ridiculous speculation, not only about whether the Blues could remain "invincible" for the rest of the year, but also as to whether Jose Mourinho has assembled a "perfect" squad.
It has a fantastically talented first team, and plenty of good players on the bench, but that is not a perfect squad. In fact, there are several serious holes in this Chelsea side which could cost them dearly as the season goes on. Here are the five big problems with the current squad:
SEE MORE:
David Luiz Picks Typically Weird Dream XI
Ouch: Arsenal Star Suggests Chelsea's Eden Hazard Is Better Than Alexis Sanchez
(Video) Barcelona Reveal Incredible Goals From "La Masia" Kids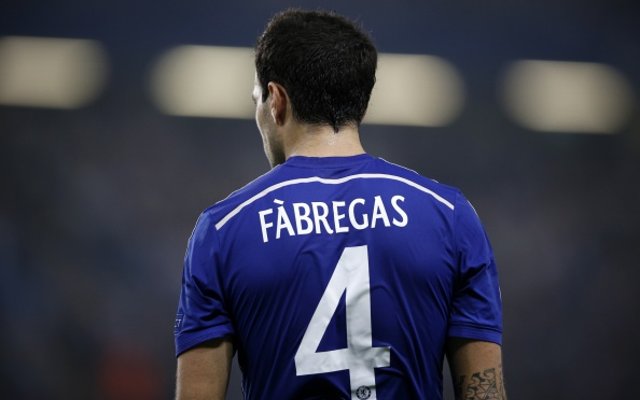 5) No cover for Cesc Fabregas
The signing of the summer in many respects, Cesc Fabregas' arrival at Chelsea has revolutionised the way that they play, and been the key factor in the development of last year's strong but limited side into the dominant team playing this season.
The problem with this reliance is becoming clear as the season wears on. Cesc Fabregas cannot play every single week, and having let Frank Lampard go, Chelsea have no alternatives to the Spaniard.
Ramires is too careless in possession, Jon Obi Mikel too laborious; and Oscar is needed further forward (we'll come to that later…). Cesc Fabregas is a key player in the first team, and he has not one adequate replacement.