Newcastle United midfielder Cheick Tiote has said sorry after photos emerged showing him driving a car while holding a bottle of champagne.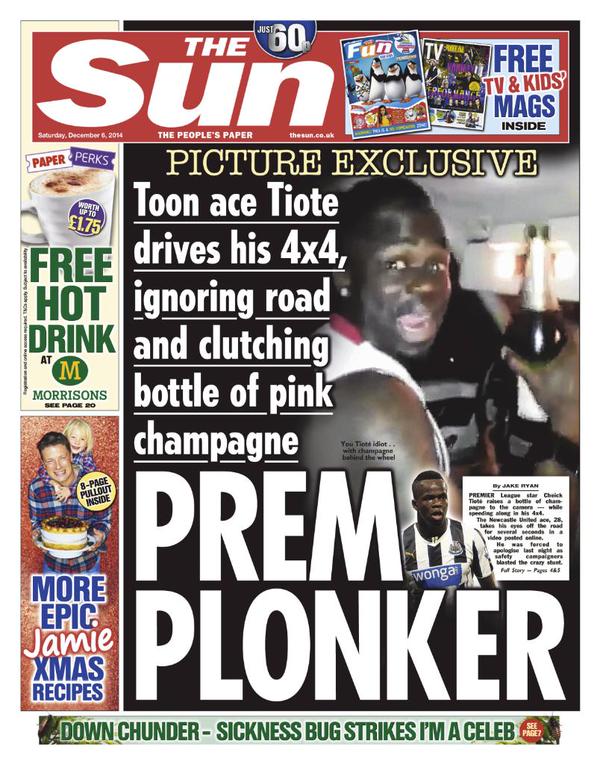 The Ivory Coast international, who has multiple wives, said: "I deeply regret my actions and I am sorry for any offence caused."
He added: "I realise that as a professional footballer, I have a responsibility to many people, including the club and its supporters and it is important for me to set a good example to others with my behaviour on and off the pitch."
A statement from the club said: "Newcastle United has been made aware of a video of Cheick Tiote driving while holding a bottle of alcohol, which is understood to have been filmed in Abidjan, Ivory Coast.
"Clearly his actions were not appropriate. The club have spoken privately with Cheick and reminded him of his significant responsibilities as a representative of Newcastle United and a role model."
SEE ALSO:
(Video) Samuel Eto'o Gets Photobombed By Twerking Kevin Mirallas!
(Image) Curvy Cracker Alice Goodwin Shares Epic Christmas Photo!
Top Five Error Prone Premier League Teams: Liverpool & Man United Among Doziest Sides.