The Blues suffered their first defeat of the season on Saturday…
Chelsea lost 2-1 away to Newcastle United on Saturday in what was their first defeat for 23 matches. This loss coupled with Manchester City's win means that they are now only three points clear at the top of the Premier League.
SEE MORE
Chelsea Boss Jose Mourinho Eyes £14m Transfer Raid On Former Club
Five Things We Learned From Saturday's Premier League Action: Mourinho The Bad Loser And Wenger At The Dentist
Ten Likely January Transfer Battles And How We Expect Them To Conclude: Man United And Liverpool Sagas Resolved
It has also had the effect of putting in to doubt what was their seemingly unstoppable march to the title. This new feeling is not without its merits, and here is why…
Over reliance on Diego Costa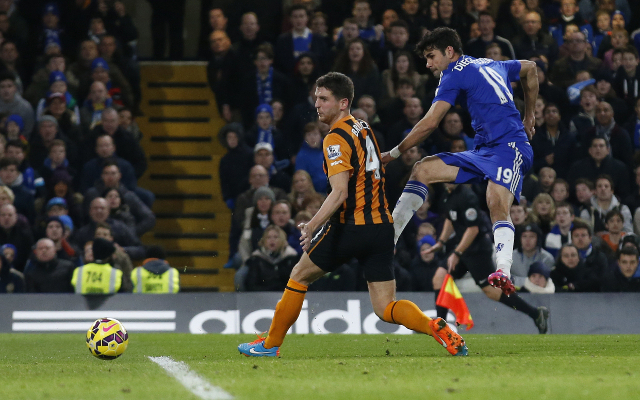 The side's over reliance on the forward has been revealed in recent weeks, with injury and a dip in form meaning that the Blues have struggled for goals compared to the start of the season.
Didier Drogba and Loic Remy are both good enough to make an impression from the bench, but when asked to start games have not had the same impact as the 26-year-old.