These guys are just cool.
Footballers are often making fools of themselves on the pitch by diving or arguing with the referee, whilst Twitter is a minefield off it as Mario Balotelli and Rio Ferdinand recently found out to their cost.
READ MORE:
The Six Best Central Midfielders Completing Transfers In January – Arsenal And Manchester United Target Khedira Included.
Southampton Vs Man United Live Streaming & Premier League Preview.
Top 10 Footballers Who Have Let A Bad Attitude Ruin Their Careers, Featuring Former Arsenal Stars And Liverpool's Balotelli.
However, for some players none of this seems to affect them and they cruise through on a wave of their coolness. Here are the top eight currently playing the game.
8. Francesco Totti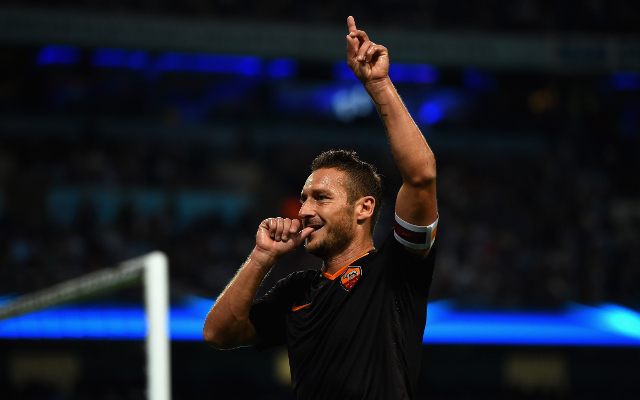 Now 38-years-old the AS Roma captain plays like a much younger man and his style both on and off the ball means the veteran Italian has to be included.