Europe's Ten Most Valuable Goalscorers: Arsenal's Alexis Sanchez ranks tenth of players who have won points on their own…
'One man team' is a phrase coined all too often these days, and can often unfairly reflect on the excellent standard of a player's teammates. But there is no debating these statistics, which reveal the clubs most heavily reliant on a single player.
SEE MORE:
Arsenal Transfer Targets: Gunners Line Up Exciting £56m Triple Bid To Sign Outstanding Youngsters
Arsenal Vlad Chiriches – Gunners Face Competition From Roma For Unlikely Signing
Santi Cazorla Arsenal Exit – Arsenal Playmaker Wanted By La Liga Trio
So who are Europe's top ten most valuable goalscorers? These are the players whose goals have won points in their club's domestic league – according to football statistics website Who Scored.
For example, Lionel Messi has scored ten Liga goals this season but if you were to take them away Barcelona would still have as many points as they do at this stage (31). Arsenal's Alexis Sanchez has scored nine goals, winning seven points in the process.
The full list is below:
10) Alexis Sanchez (Arsenal)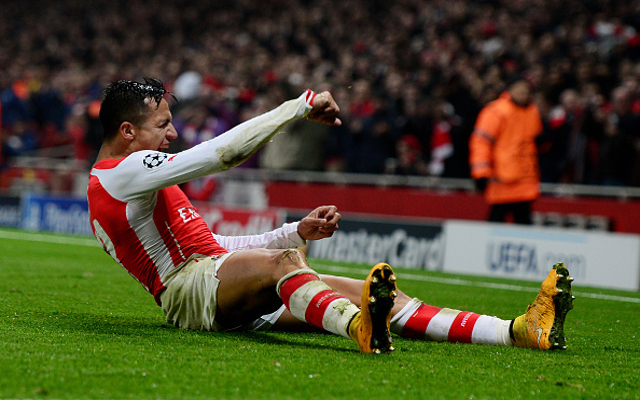 Points Won: 7, Goals: 9, % of Team's Total Points: 30.4%
The £35m summer signing has proved a stroke of genius, and you have to wonder where they'd be without him this season.