Time for the long serving Emirates Stadium boss to fall on his sword before he is pushed on to its tip.
The level of abuse suffered by Arsene Wenger as the hands of Arsenal fans following the club's weekend defeat to Stoke City showed an alarming lack of respect on behalf of supporters who really should be able to restrain themselves from such vitriolic episodes, however it is perhaps a telling sign that the veteran Frenchman is edging ever closer to that requisite time when he has to consider walking away from the north London side.
Read more:
Rabiot Arsenal: PSG starlet on Gunners radar
Read more Arsenal transfer news.
There are some who argue the following cases when responding to calls for Wenger to go, all of which are valid to a certain degree.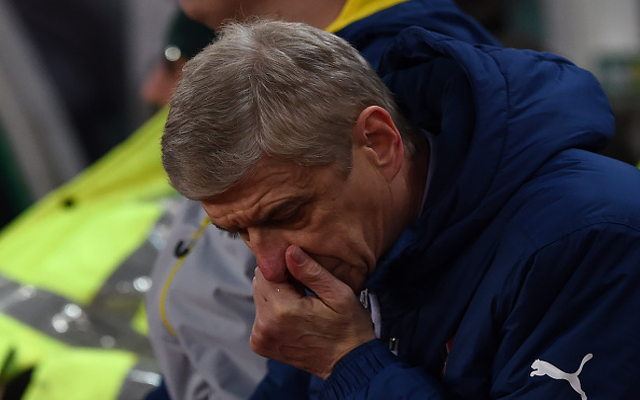 1) Arsene Wenger's level of success affords him a period of relative decline.
Indeed Wenger presided over a hugely successful spell over the course of the first half of his 18 year reign and helped Arsenal turn something of a corner and has helped put the club on a very healthy financial footing.
However this period of 'relative' decline has in many ways superseded that success, after all if, as expected, Arsenal do not secure meaningful silverware this term then the Gunners will have one FA Cup triumph to show for the efforts of ten whole campaigns.
Contrary to unpopular opinion finishing in the top four is not a trophy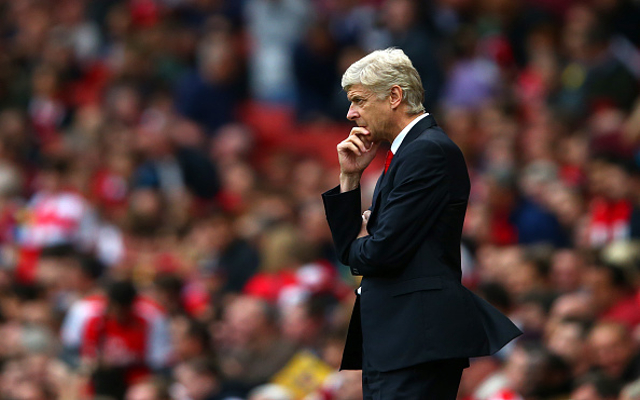 2) Arsene Wenger has worked magic given the financial constraints following Arsenal's move from Highbury to the Emirates Stadium.
There is an argument that Arsene Wenger's willingness to 'take the blame' for the comparative lack of spending (up until the past 18 months or so) has helped ease pressure on the club's board for not releasing funds.
I.e. Wenger has rarely, if ever, stated that he was hamstrung financially and as such it is he who has been held responsible when players have been sold and top level replacements have not been brought in, and not the club's money-men.
Well whichever way you play that hand Arsene Wenger is still left holding the can. Either my being complicit to the financial plan of action or by being to blame for an attitude that has led (for lengthy periods of the past decade) the club to retain a squad that was unable to challenge for major honours.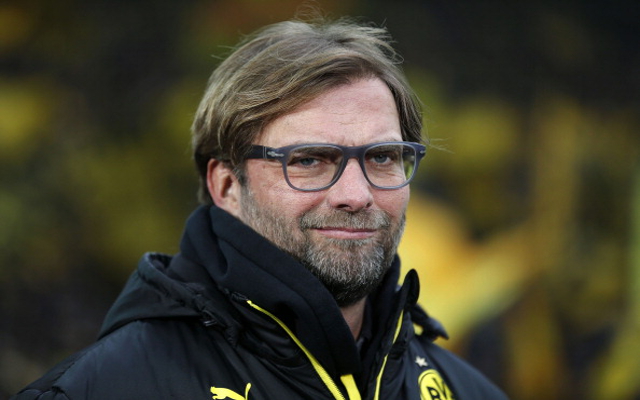 3) Be careful what you wish for.
There is of course an understandable fear of the unknown.
Life without Arsene Wenger could prove a very traumatic event in the history of the football club and that very fear has led some to hold firm to the idea that the Frenchman must stay.
One only has to see the position Man United found themselves in when Sir Alex Ferguson called time on his Old Trafford tenure to see just how a club's fortunes can be shaped by the departure of a figurehead.
However whilst Man United had a lot to lose, what's the worst that could happen if Wenger were to step aside?
After a rare summer of spending on players exceeding the sum made from player sales the club's squad is strong and as such is able to challenge for a top four finish. A new manager would of course demand funds to further improve the squad but that's not an issue as Arsenal are now on a solid financial footing.
Well known 'Wenger Out' proponent Piers Morgan has pretty much summed up the response to fears about who could replace Arsene with the following tweet.
Who could replace Wenger? I believe 'Anybody' is currently available. #afc

— Piers Morgan (@piersmorgan) December 6, 2014
By continuing in his post Arsene Wenger risks ruining his reputation, which is already taking something of a pummeling, and it's clear that the club's board are unlikely to fire the long serving boss and as such he should preserve a semblance of dignity by falling on his sword and quitting his post.
Indeed he could perhaps be 'moved upstairs' to an alternative position if that helps smooth the transition between Wenger and his replacement.