Van Gaal should be more cautious with the cash.
It has been suggested that former Manchester United manager Sir Alex Ferguson has been slightly bemused by Louis van Gaal's gung-ho approach in the transfer market since taking over at Old Trafford this season.
SEE ALSO:
10 World Class Players Who Could Make Premier League Transfer Moves
Most Booked Premier League Players Ever
Richest Football Clubs In The World 2014
It's fair to say the recently-retired Scot knows a thing or two about how to build a winning team – more than that, he knows how to build a club identity and a formula for success to span decades, having become perhaps the greatest manager of all time in his incredible career with the Red Devils.
Van Gaal himself is a big preacher of 'philosophy' and players needing to keep in line with his system, tactics and overall approach. What better way then, than to build a team from within, instead of a constant turnover of new players coming from different clubs, leagues and tactical setups?
United continue to be linked with a number of world class players after their busy summer in the transfer market this year, but is it really the new boys who have been the success story of the season so far? Apart from Angel Di Maria, it could be argued that none of Ander Herrera, Radamel Falcao, Daley Blind, Luke Shaw or Marcos Rojo have actually outshone some of the team's best performers. Wayne Rooney, Marouane Fellaini and Ashley Young have all improved tremendously under van Gaal this season, responding well to his changes whilst also using their own experience at the top level to help bring improved results to the team.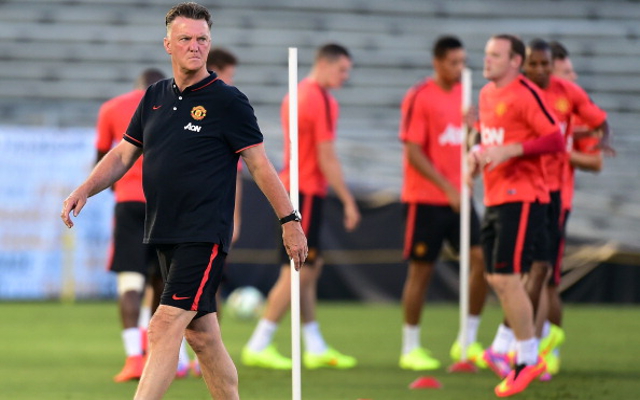 Elsewhere, youngsters such as Tyler Blackett, Paddy McNair and James Wilson have been in and out of the side without so much as en eyebrow raised, such has been their seamless adaptation to the way this United side play. Van Gaal has the team playing in such a way that it almost doesn't matter which personnel come in. While big-name signings are exciting, this is much more the way it was under Ferguson, who continually put his trust in youth and developed a club with an identity, based around a strong core of players who either came up through the youth team or arrived at Old Trafford at a young age.
There is potential for van Gaal to achieve this same success without breaking the bank. Yes, Chelsea and Manchester City continue to spend huge amounts as they set the standard at the top, but developmental managers such as Brendan Rodgers, Roberto Martinez and Ronald Koeman have also shown you can compete through sheer coaching and team-building. That is the United way, and that is how van Gaal should continue, despite the temptation to spend his way out of trouble.