Arsene Wenger needs to find an able replacement for this Emirates Stadium first team regular.
German giant Per Mertesacker is something of a fan favourite at the Emirates Stadium with his previous, obvious, shortcomings being overcome by strong passionate wholehearted displays and understandably drawing resultant admiration from Arsenal supporters.
Read more:
Rabiot Arsenal: Gunners chase PSG starlet
Read more Arsenal transfer news.
This season however his failings have become simply impossible to ignore and it may be time for Arsene Wenger to drop the German international just as soon as an able replacement can be purchased. Indeed in the intervening period it may be worth using youngster Calum Chambers alongside Laurent Koscielny.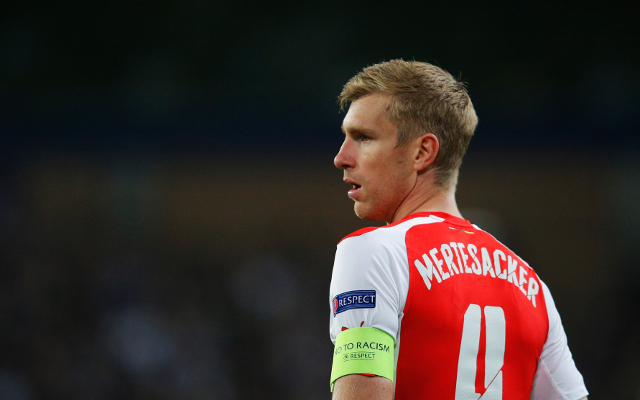 Mertesacker has never been blessed with abundant pace but this season he has struggled with basic aspects of the game and perhaps most unforgivably has repeatedly been beaten in the air, no mean feat for the 6ft 7in centre-back.
Having now turned 30 it's fair to suggest that Mertesacker is only going to decline and a new option at the back, not least because of the threadbare options Wenger has at hand, a central defensive signing must be a priority in the January transfer window.
Perhaps Mertesacker's poor start to the season has been in part due to his exertions at this summer's World Cup finals but that is perhaps not such a viable excuse now we are in December with his recent display against Stoke City last weekend being perhaps his worst ever in an Arsenal shirt.